A ghostwriter and award-winning author of books, articles, blog posts and content marketing pieces for Fortune 500 business leaders, book publishers, and top-rated news and media services, Scott Steinberg is one of today's most accomplished ghost writers, as seen in 600+ outlets from CNN to TIME and Rolling Stone. A bestselling ghost writer with over a dozen books, eBooks and training guides to his, he's worked with the world's largest magazine and book publishing houses, self-published multiple #1 bestsellers, and authored thousands of top-rated blog posts, articles, guides, tip sheets and content marketing pieces for businesses, brands and individuals in countless industries. Together, he can help you:
Ghost write and edit your book
Create must-read book proposals
Research topics and interview leading experts
Act as an editorial producer for magazines, websites and custom publications
Design successful marketing and PR campaigns
Deliver writing on time and on budget
Help you or your company's voice shine through in the work
Sample areas of specialty include:
Business
Biography
Computers
Consumer
Current Affairs
Dating/Relationships
Education
Family
Finance and Personal Finance
Healthcare and Fitness
How To and How-To Guides
Leadership
Lifestyle
Management
Motivational
Non-Fiction
Parenting
Prescriptive
Self-Help
Technology
Having worked with individuals and businesses of every size and experience level, Scott is proud to partner with you or your organization to create a variety of custom publication materials, whether books, brochures, white papers or other types of content for which ghost writers are needed. With extensive experience on both the editorial side (columnist for Rolling Stone, Los Angeles Times, Popular Science, etc.) and partnering with the world's largest businesses, publishers and brands (Microsoft, Sony, Amtrak, Sears, American Express, etc.), he can help your voice better shine through in every work, and engage audiences in every field.
For more information, or to hire a team of ghost writers who can help bring your book, magazine, custom publication or content marketing pieces to life on budget and on deadline, please contact us today.
 SAMPLE TRAINING GUIDES, BOOKS AND WORKBOOKS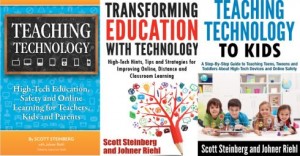 CLIENTS