TECHNOLOGY SPEAKER: TRENDS, INNOVATIONS & MORE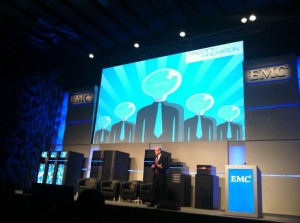 Among today's top futurists and technology keynote speakers, as seen in 600+ outlets from CNN to TIME, Newsweek and USA Today, Becoming Essential author Scott Steinberg has spent over a decade working leading businesses and brands to help both management teams and consumers see tomorrow today. Capable of accelerating growth, boost impact and driving strategic innovation, his speaking presentations, seminars, master classes and think tanks provide organizations and individuals with unparalleled insight into the shape of developing markets, trends and innovations.
Looking to effect change in your company, association or executive team, or frame the shape of emerging markets and where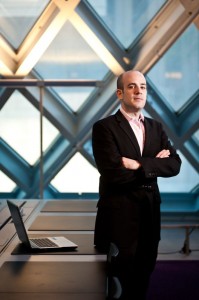 opportunity exists to excel both within your chosen industry or the overall competitive spectrum? World-famous for 10+ years of accurately predicting business, consumer and technology trends, strategic management consulting firm TechSavvy Global's research and technology speaker services are among the most sought-after today. Custom built to provide unparalleled insight into the shape of rising trends and innovations, Scott's speaking presentations, workshops and breakout sessions reveal the shape of advances to come, and how to capitalize on them to create success and competitive advantage.
Programs are designed to help associations, corporations and consumers:
Accelerate Growth and Innovation
Enhance Leadership and Decision-Making Skills
Improve Technology Strategy and IT Solutions
Capitalize on High-Tech Trends
Create High-Performance Cultures
Build and Maintain Competitive Advantage
Empower Teams and Individuals
Foster Change, Growth and Diversity
GUEST SPEAKING: TECHNOLOGY &  INNOVATION
"As a keynote speaker for thousands of EMC employees, customers, and partners, and in intimate conversations with top executives, Scott was a dynamo. His insights enabled EMC to spark change and innovation on a global scale. I highly recommend him to any company interested in building innovative culture, disruptive problem-solving approaches or positive change in their organization."
–Calvin Smith, Principal Manager, Global Innovation & Marketing, EMC Corp.

A bestselling business and technology author celebrated for his ability to predict consumer, business and high-tech trends, he's a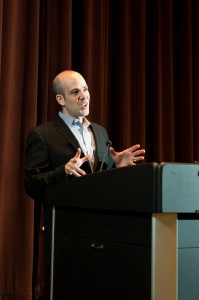 strategic advisor to Fortune 500 companies and scrappy young startups in multiple spaces from mobile marketing to social media, education, entertainment and healthcare. Looking to boost your organization's performance, or discover how to tap into emerging technology and market trends to build new businesses, services and products? Tailored training solutions are available for enterprises and teams of every size that can show you how to spot emerging opportunities, successfully act on solutions, and leverage new tech or innovations before competitors can respond.
On the hunt for better technology solutions or innovative ways to adapt business initiatives, strategies and internal processes to remain competitive or gain the insight teams need to spot, react and successfully respond to rising trends? Consider booking the leading technology speaker today for speeches, seminars, workshops and master classes today. Solutions are available for audiences of every background and size.
Technology Speaking Topics
Seeing Farther: Charting Your Organization's Future
Tomorrow's Trends Today: 2020 and Beyond
Change is the New Certain – The Evolution of Industry
Strategic Planning 2.0 – The New Roadmap to Success
Marketing, PR and Sales Reinvented
Reinventing Healthcare
Get Smart: The Future of Education
Shifting Generations, Changing Consumers
Contact Scott now to discuss your meeting next meeting or event, or inquire about availability.
For Additional Information:
Leadership Events | Corporate Keynotes | Innovation Consultants | Social Media Experts | Motivational Speaking | Futurist Consulting | Market Research | Corporate Training | Business Consulting