A leading trends expert and futurist, Scott Steinberg is among today's most quoted strategic innovation consultants and keynote speakers. Seen by over one billion people worldwide, his analyst commentary has been featured in over 600+ outlets from ABC, CBS, CNN, NBC and FOX TV to BusinessWeek, Newsweek, TIME, USA Today, NPR, Bloomberg, CNBC, MSNBC, Lifetime, Headline News and more.
As a bestselling business, marketing, technology and youth author, and one of the world's top influencers and media authorities, he makes dozens of online, print, radio and broadcast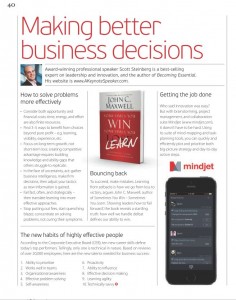 appearances each month. Reaching hundreds of millions of readers and viewers annually, he's also been a columnist for, and nationally syndicated contributor to, outlets such as The Los Angeles Times, CNN.com, Rolling Stone, Inc., Entrepreneur, Popular Science, Fast Company, NBC, CNBC, I3: It is Innovation and The Huffington Post. You can see a list of recent media appearances here.
For public speaking opportunities and live, satellite and televised events, please contact us today.
For press and media inquiries, and to request interviews, please contact Stacy Miles at Bender Helper PR.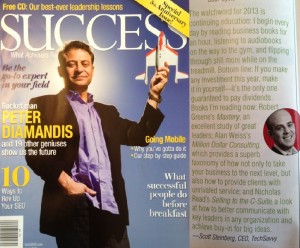 CNBC – The Top 5 Business Skills to Learn for 2022
PARADE (America's Largest Magazine) – Trends Expert Columns
Atlantic Media / Quartz – Workforce / Workplace Trends Columns
The Today Show – Entertainment Trends
Good Morning America – Video Games and Consumer Products
Association Adviser – How to Future Proof Your Association
Entrepreneur – The New Model for Career Success
Fox Business – Silicon Valley: Marketing and PR
Investors Business Daily – 7 Ways to Innovate and Change Corporate Culture
Training Magazine – How to Create a Successful Social + Digital Media Strategy
Training Magazine – How to Train Tomorrow's Leaders
Fast Company – 7 New Habits of Highly Successful People
Red Herring – Top Futurist: 2015 Business Predictions
Xerox/RealBusiness – Futurist Expert: How to Spot Emerging Trends
American Management Association – How to Future Proof Your Business
I3 – How Businesses Can Stay Ahead of the Curve
EMC Network – New Skills Needed for Business Success
Rolling Stone – Futurist on Technology and Innovation Trends 2013
Inc Magazine – Sales Training: How to Boost Holiday Revenues
It is Innovation – Competitive Advantage: How to Succeed in Tough Business Markets
CBS News – Leadership Lessons: 9 Things Great Leaders Never Say
CNN – Futurist Trends: Top Technology of 2013 and 2014
The Huffington Post – Redefining Success: Strategic Innovation & Change Management Made Simple
Mashable – The 10 Commandments of Social Media
The Huffington Post – Keynote Speakers 101: Are Professional Speakers Right for Your Event?
Associated Press – New Innovations for the Technology Industry
TIME Magazine – Trends in Online Games and Video Gaming
Mashable – Content Marketing: How to Tell Your Brand's Story Online
NPR – High-Tech Toys for Kids: Tablets and Smartphones
MediaBistro – Marketing Your Book: Content Marketing and Social Media Strategy
Dell Entrepreneur Center – 5 Technology Trends Guaranteed to Boost Your Business
Recharge Small Business – Why Customer Service Matters More Than Ever
Government Connections – How Meeting Planners Can Get More From Events
CNN – Internet Safety for Kids: Online Privacy, Mobile Devices and More
The Huffington Post – How to Design Products and Services for Connected Devices
US News & World Report – Video Games: Digital, Online and Console Gaming
NPR – The Future of TV: Digital Content, Streaming Media and Cloud Computing
NPR – The Future of Video Games and Digital Transmedia
The Huffington Post – Strategic Innovation Secrets
Rolling Stone – Apple's iPod: Technology Through the Years
The Huffington Post – Forget Passion: Here's How to Succeed in 2013
Corporate Meetings Network – Top Technology for Meeting and Special Event Planners
Inc Magazine – Retail Sales and Marketing: New Advertising Methods
CBC TV – CES 2013 Show Dazzles with Innovation
TIME Magazine – Smart Gadgets Meet Dumb Approaches to Innovation
Los Angeles Times – Tomorrow's Technology: Connected Devices for 2013
Parents Magazine – Kids & Tech: Managing PC, Smartphone, Tablet Screen Time
New York Daily News – Crowdfunding and Online Fundraising: The Expert's Guide
Rolling Stone – Best Tech Products and Innovations in 2013
Headline News – 2013 Tech Resolutions: Learn to Love Cloud Computing
MeetME – Professional Speakers: How to Maximize Keynote Value
Newswatch TV – How to Save Money on Technology and Gadgets
Woman's Day – Cheaper in 2013: Business and Consumer Products
Billboard – Innovation Trends: What's Hot, What's Not for 2013
Billboard – 2013 Trends: Advertising, Technology and Entertainment
The Hollywood Reporter – Entertainment Trends 2013: Film, Media, Second Screen
Australian Broadcasting Corp. – Crowd Funding and Crowdsourced Finance
USA Today – Smartphone and Tablet Gaming: Social Games' Future
Variety – Will Ultraviolent Revolutionize Digital Entertainment?
Huffington Post – Strategic Innovation in Business: Driving Positive Change
Huffington Post – Business Lessons: 5 Mistakes to Avoid in 2013
Variety – Google in 2013: What's Next in Innovation?
Starpulse – What to Watch for in Technology and Entertainment
Daily Telegraph – Executive Training: Why Gamification is The Future
Variety – Costly TVs pave the way for innovations
USA Today – Social Media, Business and Customer Service
MSN Money – Streaming and Digital Media: Business Strategy
CNN – Why We Must Teach Technology in Schools
Costco – Finance Innovation: Online Fundraising Guide
The Huffington Post – Expert Columns: Business and Education
Rolling Stone – Change, Technology and Innovation Columns
Newsweek – New Media and Digital Entertainment
CNN – Kids and Social Media: Playing it Safe
Inc – What You Won't Learn in Business School
CNBC – The New Rules of Online Marketing
FOX Business – 10 Ways to Fund Apps, Products, Businesses
Influencer Magazine – Crowdfunding and Kickstarter Training Guide
Video Appearances