KEYNOTE SPEAKING: MARKETING, ADVERTISING & PUBLIC RELATIONS (PR)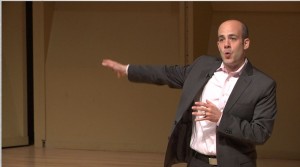 The new rules of marketing and public relations (PR) are simple – in addition to creating a compelling message, you've also got to craft powerful advertising, promotional and social media strategies that ensure it gets heard. From content strategy to inbound marketing, give your organization the tools, training and talent it needs to create campaigns that resonate with and build lasting value for all audiences. Using an arresting combination of research and real-world insights, bestselling business author and technology futurist Scott Steinberg's custom keynote presentations inspire, inform and give working professionals the tools they need to take outreach efforts to the next level.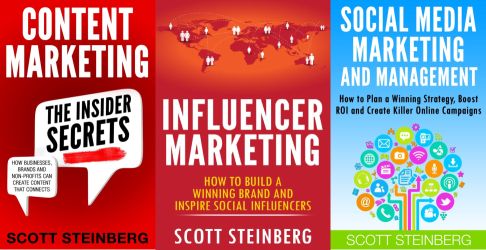 Transform the shape of your marketing, sales and advertising programs with proven tactics and techniques used by today's leading businesses and brands. A world-renowned marketing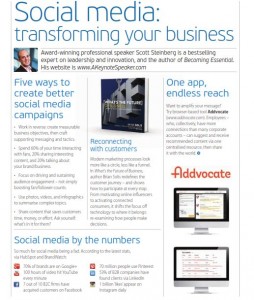 expert seen in 600+ media outlets from CNN to Newsweek and NPR, and strategic advisor to Fortune 500 firms, non-profits and startups, Scott's speaking programs, seminars and corporate training workshops reveal how to design consumer outreach efforts that produce powerful results.
Keynote Topics Include
Online, Inbound and Content Marketing
Social Media and Social Networks
Digital, Video and Content Strategy
Advertising and Marketing Trends
Public Relations (PR) and New Media
Corporate Communications
Influencer Marketing and Outreach
Contact Scott now to discuss your meeting next meeting or event, or inquire about availability.
Workshops, Seminars and Breakout Sessions That Communications Professionals Love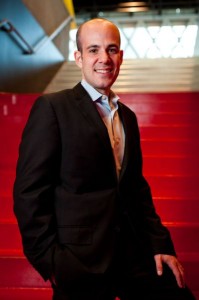 A leading marketing speaker, here's why today's biggest corporations and brands trust Scott to deliver powerful insights and training for audiences of every size:
World-famous for 10+ years of accurately predicting business and technology trends and their impact on the consumer and commercial worlds: Seen by 1 billion people worldwide.
Author of nine books, including bestseller The Crowdfunding Bible and The Business Expert's Guidebook, hailed by industry leaders as "the one book every entrepreneur should keep handy."
Featured in 400+ outlets from NPR to The Wall St. Journal; expert columnist on change and innovation for CNN, Inc., Fast Company, The Huffington Post and Rolling Stone.
Strategic advisor to leaders from Fortune 500 businesses and brands, including Microsoft, Sony, Intel, ESPN and MTV.
Proven entrepreneur noted for building profitable startups and divisions: Hailed as leading authority from BusinessWeek to Forbes and USA Today.
Satisfied clients include Ford, Qualcomm, Sears, Verizon, Virgin, MTV, Mattel, McAfee, ESPN, eBay, Microsoft, Intel, Qualcomm, Sony, Atari, Activision-Blizzard, Electronic Arts, The University of Southern California, Interactive Ontario, Symantec, enterpriseSeattle, Kmart, Zynga, American Express, Thomson Reuters, American Airlines, Clear Channel Radio, Dow Jones, Ask.com, Nickelodeon and more.
For Additional Information:
Communications Speaker | Social Media Speaking | Corporate Keynotes
 Testimonials
"Highly recommended…Super sharp, well equipped, adaptable and finely polished, Scott's strategic thinking is second to none: We've enlisted his talents as a speaker on multiple occasions and are constantly begging him to come back.
Steve Fowler, Ayzenberg Group Advertising
"Scott is an engaging, knowledgeable speaker who brings a wealth of experience and insider expertise."
Jonathan Block-Verk, PromaxBDA Marketing Association
"Scott Steinberg is a world-renowned pundit on the merits of technology, content and video engagement. His workshop at this year's PR Summit was one of the most attended sessions of the day. I recommend him highly and look forward to working with him on future projects."
Shaun Saunders, PR Summit Conference Series
"One of the best-informed and insightful analysts I have encountered. He has a wonderful ability to recognize and communicate evolving patterns that are driving the market."
Thomas Ryan, Analyst Strategy Group