BUSINESS SPOKESPERSON FOR MEDIA CAMPAIGNS & LIVE EVENTS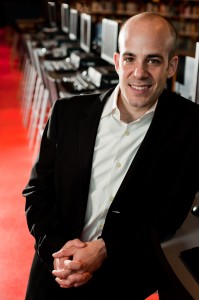 Looking for a credible corporate spokesperson for your next marketing campaign or company event? Among the world's most-quoted business and consumer experts, bestselling author and analyst Scott Steinberg can help. A leading industry insider, as seen in 600+ media outlets from CNN to TIME, Newsweek and NPR, he communicates your message in simple, engaging terms that all audiences can understand.
Working hand-in-hand with your team to create powerful content and communications strategy, Scott delivers arresting marketing and social media campaigns that drive results – including heightened conversation, empathy and value for companies and consumers alike. Seen by over one billion people via hundreds of live appearances in TV and radio interviews, speeches and events, partners include household names like Craftsman, Intel, Office Depot, Sony and Sprint.
Among today's most celebrated business strategists and brand consultants, he enjoys a proven track record for building and executing programs that drive dozens of media mentions and millions of impressions.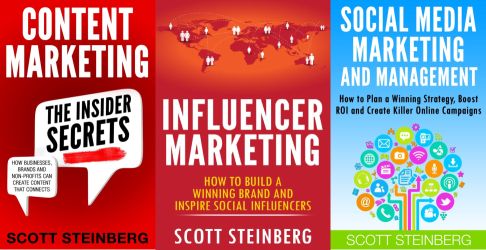 CELEBRITY SPOKESPERSON: INBOUND, VIDEO AND ONLINE CONTENT MARKETING EXPERT
A celebrated influencer and the author of nine books on business, consumer products, leadership, marketing, management and technology, Scott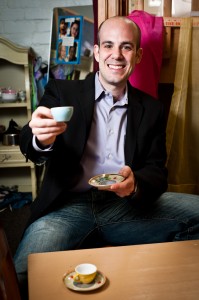 reaches millions each month through his keynote speeches, video shows, articles and syndicated columns. His most recent works include critically-acclaimed volumes The Business Expert's Guidebook, The Crowdfunding Bible and the #1 bestselling The Modern Parent's Guide high-tech parenting series.
Combining extensive marketing and public relations (PR) experience with a decade of work behind and in front of the camera, he often teams with firms like eBay, Ask.com, Motorola, NVIDIA, and LeapFrog to raise awareness. Among the field's most sought-after celebrity spokespersons and corporate hosts for products, services and events, from live keynotes and event speaking to MCing, video hosting and content production, Scott is available to assist with:
Press Conferences, Tradeshows, Meetings and Consumer or Corporate Events
Satellite Media Tours (SMTs) and Radio Media Tours (RMTs)
Online, Digital and Social Media Campaigns
National and Local TV Appearances
Webinars and Audio or Video Podcasts
Bylined Articles, Blogs, Guides and Tip Sheets
Video and Radio News Releases
Online Videos, Training Videos and Internal/External Webcasts
Product Demonstrations
Mall Promotions
In-Store Events
Custom Publications
Targeted Mailings
Internal Communications Videos
Contests and Giveaways
For more information on corporate spokesperson services, please contact us today.