BUSINESS STRATEGY AND MANAGEMENT CONSULTING FIRM SERVICES

The head of world-renowned management consulting and market research firm TechSavvy Global, Scott Steinberg helps clients create value and cultivate competitive advantage on the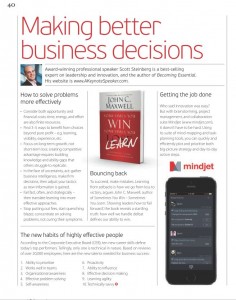 back of emerging markets and trends. Among today's best-known business strategists and brand consultants, he's a strategic advisor to Fortune 500 corporations, non-profits, universities and startups who aids with identifying rising business, social and technology trends, and developing actionable leadership, marketing and business strategy around them. Scott has helped dozens of partners create cutting-edge products and services, and adapt businesses and brands to new spaces.
One of the industry's best-known sources of business intelligence and product testing services, he serves as a strategic innovation consultant to leaders in the business, government, healthcare and education spaces. Contact our offices today to discover how his team can partner with your organization to meet its individual goals.
Results Include
Actionable business strategy and organizational shifts
Scenario planning and development for multiple outcomes
Identification of preferred business, management and marketing solutions
Detailed look at competitive spectrum and rivals' positioning
Forecast of future trends, shifts and growth agents
Recommended go-to-market strategy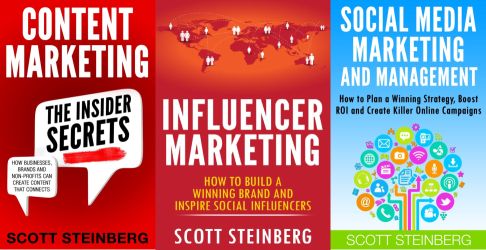 Services Include
For your convenience, a variety of business and management consulting solutions are available, including:
Our team is committed to providing expert insight into the shape of emerging markets and trends, and creating strategic and profitable advantages for your organization. For more information, contact us today.
Clients Include:
"If you really want to know about business, you should refer to Scott Steinberg."
– Sir Richard Branson, Founder, Virgin Group
"TechSavvy goes beyond market research and strategic insight to provide expert analysts that work directly with management teams to implement scalable solutions and actionable roadmaps. Capable of not only supplying, but meaningfully interpreting and acting upon data, the company comes highly recommended."
– Steven Santamaria, General Manager, Intel Consumer Services
"One of the best gurus on innovation and competitive advantage strategies to accelerate growth."
– DG Enterprise, European Commission
"An expert voice for the technology industry that executives and organizations of all experience levels would do well to heed."
– Trip Hawkins, Founder, Electronic Arts and Digital Chocolate
"TechSavvy delivers business strategy consulting, market analysis, and sales/ branding solutions that organizations can benefit from at every level."
– Liz Dickinson, CEO and Founder, Mio Global
"We engage TechSavvy to prepare clients for key product launches. Their detailed and thoughtful feedback resonates incredibly well with CEOs and management teams alike. They add value to everything from packaging to product performance. I highly recommend Scott and his team."
– Alice Chan, SVP and General Manager, Red Consultancy
"A marketer's best friend… Not only are TechSavvy industry experts, they also provide a unique point of view that helps our company identify products' and services' unique sales points and novel ways to package and present them."
– Erik Reynolds, Sr. Director of PR for Electronic Arts
"Scott's expertise and advice made our story go from good to great. When we talk with the press, with investors or with customers, it's absolutely crucial that we have the most effective message possible. Scott ensured that."
– Robi Ganguly, Apptentive
"I'd probably still be doing Atari and Chuck E. Cheese's if I'd had someone like Scott Steinberg to help me in those projects."
– Nolan Bushnell, Founder, Atari
"From product testing to marketing and usability analysis, TechSavvy provides unparalleled insight into the shape of consumer electronics and technology products and services."
– Toby Strangewood, Marketing Director, Physi-Cal Enterprises
"A leading authority on the technology industry that's helped our state, government and local businesses establish themselves as top players in the high-tech field."
– Kristina Hudson, Director, Washington Interactive Network/enterpriseSeattle
"TechSavvy's team provides exceptional insights into project strengths and weaknesses that allow businesses to course correct with ample time."
– Brad Wardell, Founder, Stardock Corp.
"A trusted source for sales forecasting, product insight and strategic analysis. Technology executives looking to launch consumer goods or explore new business markets would do well to consult TechSavvy first."
-Geoff Mulligan, Chief Operating Officer, Koch Media
"Always bring its top game… They've been an invaluable asset to our publishing initiatives, both domestically and abroad."
– Marshall Zwicker, General Manager, City Interactive