BUSINESS KEYNOTE SPEAKER FOR EVENTS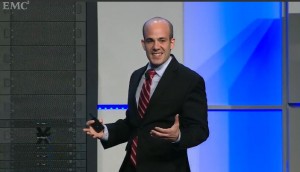 Among today's best-known business consultants and analysts, Scott Steinberg has helped dozens of market-leading businesses and brands discover how to more effectively connect, communicate and create lasting value for all audiences – including customers, strategic partners and employees. An experienced business speaker and technology futurist who's delivered dozens of educational, inspirational and motivational speeches, his keynote guest presentations educate and inspire teams and individuals of experience levels.
Organizations and associations engage Scott to present keynote speeches, motivational presentations, seminars, training workshops and convention breakout sessions that drive results, including:
Creating Cultures of Greatness
Accelerating Growth and Innovation
Building and Maintaining Competitive Advantage
Empowering Teams and Individuals
Enhancing Management Leadership and Decision-Making Skills
Boosting  Productivity, Sales and Customer Service
Shaping Powerful Communications Strategy

MUST-SEE SPEECHES, SEMINARS & PRESENTATIONS
A frequent speaker and training workshop or seminar leader at corporate meetings, events and tradeshows, he's helped numerous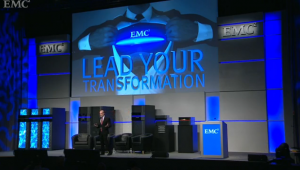 industry leaders identify emerging opportunities and trends, and develop powerful leadership, marketing and business strategy around them. From guiding executive summits to hosting webinars and conference breakouts or serving as a chairman for meetings and retreats, his work as a technology futurist has made him a go-to- resource for both today's top corporations and 400+ media outlets from The New York Times to Inc. and Fast Company. Able to translate emerging trends into actionable advice and strategy, he's guided the shape of numerous household brands, products and services, and provides informative insights through a mix of real-world feedback, market research and practical experience.
BUSINESS KEYNOTE SPEAKING TOPICS
Looking for a business speaker that can engage and entertain professionals from every industry and experience level? We invite you to consider booking him for your next meeting, conference or retreat.
Satisfied clients include Duracell, Sears, Century 21 Real Estate, MTV, McAfee, HP, ESPN, eBay, American Express, Microsoft, Intel, Qualcomm, Sony, Atari, Activision-Blizzard, Electronic Arts, The University of Southern California, Interactive Ontario, RealNetworks, Symantec, enterpriseSeattle, Kmart, Zynga, Thomson Reuters, American Airlines, Clear Channel Radio, Dow Jones, Ask.com, Nickelodeon and more.
Contact Scott now to discuss your corporate event, or inquire about availability.
For Additional Information:
Leadership Speaking | Corporate Keynotes | Innovation Consultants | Social Media Experts | Motivational Speaking | Futurist Consulting | Technology Workshops