CYBERSECURITY SPEAKER FOR IT & COMPUTER SECURITY KEYNOTES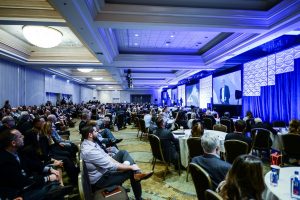 Cybersecurity speaker Scott Steinberg is a world-famed IT and computer security keynote speaker for live events, webinars, virtual presentations, online training classes, and more. Renowned as the World's Leading Business Strategist, he's worked with dozens of leading firms – including household brands, anti-virus companies, banks, social networks, and other technology providers – to craft cyber security solutions and cyber awareness campaigns that resonate with every audience.
As cybersecurity speakers can tell you, defending against disruption is as much about exercising positive high-tech habits as it is implementing robust and up-to-date digital defenses. Moreover, data breaches and unauthorized intrusions will only become increasingly costly for organizations of every size going forward. A trusted adviser to Fortune 500 leaders and top industry associations, computer security consultant and speaker Scott Steinberg can help you stay one step ahead of cyber threats, create a culture of security in your business, and equip you to greet whatever challenges the future holds.
Online safety and security are an area of responsibility in which we all share. A bestselling author and futurist who serves as an IT security and online privacy consultant to today's top firms, Scott's keynote speeches and presentations will equip your team with the skills you need to stay more attuned to and ahead of developing digital concerns.
With help from Steinberg, a world-renowned cybersecurity speaker, you'll be able to:
Stay One Step Ahead of Cyber Crime

Better Prevent, Detect, and Mitigate Digital Threats

Build Winning Cyber Awareness & Response Plans
Cultivate Safe High-Tech Habits

Safeguard Efforts to Drive Digital Transformation

Using a dynamic and engaging mix of case studies and real-world insights, Steinberg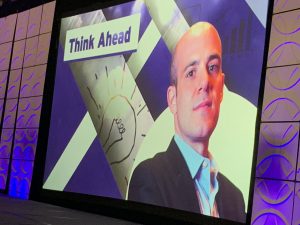 can help you boost interest in and awareness for cybersecurity amongst your organization, and equip your team with all the skills, tools, and insights that you need to safeguard yourself from digital dangers. Customized programs are available for organizations in every field that can help you protect against rising concerns such as hacking, data breaches, phishing, malware, ransomware, and more.
The author of Cybersecurity: The Expert Guide, Make Change Work for You, and more, and one of the world's 150 most influential speakers, you'll quickly discover why the world's biggest brands and businesses routinely recommend him for meetings, think tanks, executive summits, trade shows, and other events.
His programs can help people from across different generations:
Capitalize on New Opportunities and Emerging Trends
Promote A Culture of Greatness and Customer Service

Inspire Teams and Individuals
Leverage New Trends and Innovations
To book your next event, or request more information on webinars or online webcast programs, please contact Scott today.
For Additional Information:
Leadership Speaking | Business Speaker | Marketing Keynotes | Innovation Consultants | Social Media Experts | Corporate Events | Futurist Consulting