CYBER SECURITY SPEAKERS AND EXPERTS: VIRTUAL PRESENTATIONS AND KEYNOTES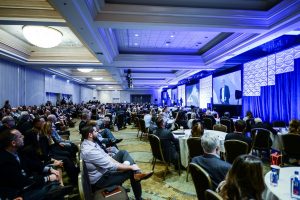 Among today's top cyber security speakers, Scott Steinberg is a world-famed IT and computer security expert who delivers dynamic keynote speeches, online webinar classes, and virtual presentations on online safety, privacy, and more. Recently named the World's Leading Business Strategist, he's helped design cyber awareness, cyber response, and cybersecurity plans for numerous Fortune 500 brands and leading associations in every space from finance to retail, technology, healthcare and more.
As one of the world's leading cyber security speakers, he works with businesses in all fields promote positive high-tech habits, and adapt to a world of ongoing digital disruption. From designing content campaigns that help thousands of employees stay more attuned to rising sources of digital concern to delivering high-energy key note speeches that explore the future of technology, he's helped dozens of leading household brands implement the learning and tools that they need to stay ahead of the curve.
Like he often notes, it's vital for leaders to champion online safety and privacy at every level. But doing so isn't just an exercise in implementing cutting-edge technology. It's also an exercise in promoting fundamental culture shifts inside organizations. An award-winning futurist, Scott's keynote speeches and presentations can help your team gain the insights and tools they need to stay one step ahead of digital disruption.
With help from Steinberg, among the field's most recognized cyber security speakers, you'll discover how to:
Safeguard and Prevent Against Cybercrime

Make Cybersecurity a Watchword for Your Business

Build More Effective Cyber Response Plans
Promote Positive High-Tech Habits Among Your Workforce

Enable Successful Digital Transformation

Steinberg's speeches – which blend a fascinating range of stories and case studies with actionable intelligence and real world insight –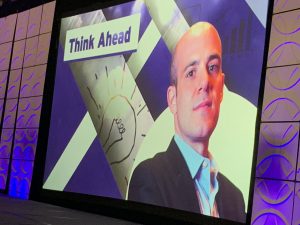 can help boost cybersecurity across your organization, and implement digital defenses that can more readily stand the test of time. Customized programs are available for organizations in every field that can help you protect against rising concerns such as hacking, data breaches, phishing, malware, ransomware, and more.
The author of Cybersecurity: The Expert Guide, Teaching Technology, and more, and one of the world's 150 most influential speakers, you'll quickly discover why the world's biggest brands and businesses routinely recommend him for meetings, think tanks, executive summits, trade shows, and other events.
His programs can help people from across different generations:
Capitalize on New Opportunities and Emerging Trends
Promote A Culture of Greatness and Customer Service

Inspire Teams and Individuals
Leverage New Trends and Innovations
To book your next event, or request more information on webinars or online webcast programs, please contact Scott today.
For Additional Information:
Leadership Speaking | Business Speaker | Marketing Keynotes | Innovation Consultants | Social Media Experts | Corporate Events | Futurist Consulting