Learn to create an organization that prizes accountability from Root Inc. CEO Jim Haudan, leading expert and author of The Art of Engagement: Bridging the Gap Between People and Possibilities:
Accountability. People hear the word every day at work, and it typically doesn't have a positive connotation for most.  In a recent study* conducted by Kelton Research, more than 1,000 workers were specifically asked about accountability. On the plus side, the survey showed that 84 percent of respondents felt they were at least somewhat accountable at work, mainly tied to the success of their own department and team. But only 43 percent felt that they were accountable for the company's bottom line, and just 36 percent felt accountable for the success of their managers and leaders.
Businesses need to have levels of accountability for priorities, projects, and tasks. So how do leaders drive accountability across their organizations in the right way and at the right times? Are leaders focusing on the right priorities? Is the culture driving the right behaviors?
Many organizations attempt to create a climate of accountability with robust performance management systems. They hope that by building clarity and accountability into the rollout of enterprise strategies and team goals, they will be more likely to achieve them. Despite conscious efforts to launch new strategies with communication and goal-cascading systems, most employees remain confused about the business direction and how the business targets affect them. Leaders often comment that the reason their businesses aren't growing is because of a lack of accountability.
There are a few ways that leaders can drive accountability around the right areas of the business – by creating a culture of accountability and leveraging the peer accountability approach.
Creating the Culture of Accountability – Leaders Taking the Lead
As a leader in the business, it's important to create the distinction for people that accountability is not just responsibility. Time and time again, organizations and teams effectively define "decision rights" for accountability and find that the results fall far short of the desired outcomes. Accountability is often mistaken as a term that means "you've got it," and if you don't deliver it, you can be "punished" accordingly.  The basic problem with this approach is that accountability ends up being "yours or mine" and rests with a sole individual or department.
For leaders to create accountability and ensure successful cross-functional collaboration, clarifying outcomes is the first step. It starts with identifying people's priorities – for their individual jobs, for their team, and for the other functional teams to which they contribute – focused on the key outcomes the business needs to deliver to "win."  Does everyone understand how these teams together contribute to the big picture of what the company is striving to achieve? Each employee must understand his or her piece of the puzzle and take responsibility for bringing it to life.
Here are five clear ways to create a culture of accountability and collaboration within any an organization or business:
Make Sure Roles Are Clear – Make it clear who is responsible for what and where priorities lie. People can only be accountable for something if they know it was part of their job from the outset – including how their roles support and impact the bottom and top lines of the business.  Clearly define roles and keep people informed throughout the process on how well the organization or team is progressing in hitting key milestones.
Make it a Team Effort – Identify priorities and outcomes up-front when multiple teams or functions are contributing to the effort. This enables the group to hold themselves accountable for certain tasks or activities that support the outcomes. Then set a routine around how, when, and where you get together for check-ins, updates, and brainstorms.
Connect the Dots – Give people a common view of what winning looks like for the organization.  Help them see how their efforts, individually and as part of a team, directly influence your organization's ability to win. What are their contributions to the company's ability to achieve its goals?  If they know what the big picture looks like and how to get there, it will be easier for them to establish an emotional connection to the goal.
Recognize Achievements – People at all levels appreciate recognition for their hard work and achievements, big or small. Don't lose sight of the power that celebrating wins and incentivizing people will have on their morale and ability to produce results.
Proactively Work Across – Connecting with other groups to coordinate efforts is essential in an increasingly complex world.  All too often, different groups work on different aspects of the same project, and issues get reconciled too late in the process.  This is inefficient and can create silos.
Because the word "accountability" may make people think of management enforcement, Mike Thaman, CEO of Owens Corning, makes a critical distinction between the difference of "holding someone accountable" and "creating accountability in others," which is about being vested in the performance success of others. The distinction is critical, and examples of being vested in each other's success extend far beyond just business.
Peer Accountability – A Powerful Performance Driver
In addition to setting the right behaviors at the leadership level, an often overlooked and powerful way of driving accountability is through peers. Consider the quote from Olympic soccer player Mia Hamm when she stated, "I've worked too hard and too long to let anything stand in the way of my goals. I will not let my teammates down and I will not let myself down."
In story after story about heroic efforts in battle as well, a common theme can be found at the core of amazing accomplishments – peer accountability. For example, in a recent book about the wars in Afghanistan, the author observed that the troops he traveled with really had little in common. Yet, on a daily basis he saw peer accountability so strong that they would willingly give their lives for each other. The author was awestruck by how peer accountability and support united people to accomplish something they couldn't have managed on their own.
Peer pressure, responsibility, and accountability, quite frankly, are much more efficient than any policy or system could be. The anxiety of potentially disappointing a respected team motivates performance and builds strong peer accountability. The mental mindset and the actions that follow from being totally vested in someone else's success will enable mutual success. In fact, creating a culture of accountability may have little to do with bosses. It is all about peers and the commitments, relationships, and support that they provide each other – and the intense desire not to let each other down.
Here are three ways to help your team build peer accountability in executing your most important goals:
1.      Behavioral Ground Rules
The most effective way to create new team-based behavioral ground rules is for the team to identify the current team (peer) behaviors that are inconsistent with the new strategies or goals, as well as the needed behaviors for the new direction. Together the team must establish eight to ten behavioral ground rules that are critical for success. These can be general, like "Assume positive intent of others," because distrust holds us back, or very specific, such as "Ensure that every decision for new technology passes our re-usable technology criteria." The responsibility of each team member is to step up and stand out in holding themselves and each other accountable to these ground rules.
2.      Swim Buddies
The best way to frame this new peer responsibility of accountability is for team members to see themselves as "swim buddies" for each other. The swim to new behaviors is never a smooth one, and each person will go underwater at different times in pursuit of living the new behavioral ground rules. The team is there to hold you accountable but also to make sure that nobody drowns.
3.      Peer Behavior Scorecard
When creating peer accountability and support for performance, one of the most helpful tools is the behavioral ground rule scorecard. Teams assess the behavioral ground rules and rank them based on their importance to success and current performance, and then calculate the gap. The next step is to reorder the behavioral ground rules based on the size of the gap. Teams then concentrate on the three ground rules with the largest gaps and focus with a vengeance on specific behaviors that will close the gaps most quickly. They continue to re-assess individual and collective performance against the behavioral scorecard each quarter.
Accountability is a team game, and the desire not to let another team member down drives the tough and important behavioral changes that truly fuel the achievement of business outcomes and goals.
As a leader, you know your job is to make sure people are delivering on the strategy. The gaps happen when the ways you try to do this don't work as planned, or even more critical, aren't as clear as you originally thought. And never underestimate the power of peer accountability to ensure that what needs to be done actually gets done. No one wants to be the one who let the team down. Building camaraderie and moving forward toward a common goal create the excitement and momentum that will deliver the best business outcomes.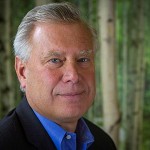 Jim Haudan is the CEO and Chairman of Root Inc. For more than 20 years, he has been helping organizations unleash hidden potential by fully engaging their people to deliver on the strategies of the business. With his background as a coach, it's not a stretch that the company Jim co-founded focuses on tapping employees' discretionary efforts – the kind that produces winning results. From its headquarters in Sylvania, Ohio, and offices in Chicago and London, Root partners with senior teams at major companies worldwide to build creative ways to execute strategy. A frequent speaker on leadership alignment, strategy execution, employee engagement, business transformation, change management, and accelerated learning, Jim He has spoken at TEDx BGSU, the Conference Board events, and numerous client meetings. He also contributes regularly to business publications and blogs.