Award-winning customer experience keynote speaker Scott Steinberg is a bestselling futurist and trends expert who's helped design leading products and services of every kind for today's most trusted household brands. His high-energy, high-impact keynote speeches, virtual presentations and online webcasts can help you capitalize on tomorrow's most important trends and create solutions and campaigns that connect with and engage audiences of every kind. Recognized as the World's Leading Business Strategist, he's worked with leaders in numerous spaces from retail to finance, technology to transportation, healthcare and more to provide go-to-market strategies customer experience speaker presentations for groups of all sizes.
A celebrated customer experience speaker and management consultant, he works with organizations to stay ahead of audiences' changing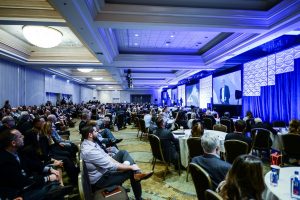 tastes, and adapt businesses and brands to remain competitive in changing times. From creating more effective social media and online marketing campaigns to building better apps and cloud software services, he can help you discover what it takes to stay ahead of the curve.
With help from Steinberg, among the industry's top thought leaders and customer experience speakers, you'll discover how to:
Design Products, Services, and Solutions that Connect

Create Legions of Raving Fans

Build Better Online, Downloadable, and Cloud Apps

Craft More Effective Marketing and Advertising Campaigns

Drive Digital Transformation

Steinberg's speeches – which blend a fascinating range of stories and case studies with actionable intelligence and real world insight –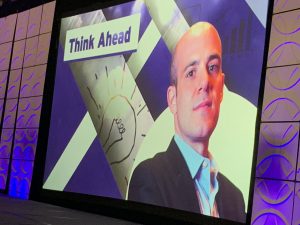 can help you make technology and business more human. Customized programs are available for organizations in every field that can give you the edge needed to stay one step ahead of the competition.
The author of Make Change Work for You, Millennial Marketing and more, and one of the world's 150 most influential speakers, you'll quickly discover why the world's biggest brands and businesses routinely recommend him for meetings, think tanks, executive summits, trade shows, and other events.
His programs can help people from across different generations:
Capitalize on New Opportunities and Emerging Trends
Promote A Culture of Greatness and Customer Service

Inspire Teams and Individuals
Leverage New Trends and Innovations
To book your next event, or request more information on webinars or online webcast programs, please contact Scott today.
For Additional Information:
Leadership Speaking | Business Speaker | Marketing Keynotes | Innovation Consultants | Social Media Experts | Corporate Events | Futurist Consulting