How can The 7th Estate™ be defined and what does the definition of The Seventh Estate™ refer to within the context of strategic planning and organizational development? And how are a new breed of subject matter experts and thought leaders quietly reshaping the future of life and business around us? You may be surprised to learn.
Even as traditional media (the fourth estate), social media/online influencers (the fifth estate), and news and review aggregation platforms (the sixth estate) continue to transform society and the global marketplace as we speak, a new breed of subject matter expert and strategic adviser (which we refer to as the 7th Estate™) is also quickly remaking the shape of the world as we know it. Frequently encountered in the form of business analysts, management consultants, thought leaders, market researchers, and other business development, education, and training pros who are radically changing influence the shape of corporate communications, workforce, and operating strategies, you can find out more about The 7th Estate here.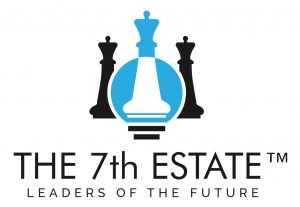 After all, if you think about it, it only makes sense. While they may not have 1 million social media followers like certain online influencers (or even 1000), the work that members of The 7th Estate do – delivered in the form of keynote speeches, training seminars, research reports, whitepapers and more – is every bit as impactful at changing the world as we know it. That's because these folks often work with public and private organizations at the highest executive levels to drive positive change, growth, and transformation on a grand scale – and define the future shape of organizational strategies and solutions for years to come. In tomorrow's world, true power players' reach won't necessarily be defined by views, likes, or retweets. Rather, it may just as easily defined by their ability to influence grand-scale business efforts and initiatives; chart a path for organizational and workforce strategy; and impact where private, public, and non-profit enterprises focus their efforts going forward.
You can learn more about The 7th Estate here.