Accountability expert and award-winning keynote speaker Scott Steinberg is a bestselling author on business and organizational behavior whose motivational speeches and training workshops help partners achieve success by taking responsibility, taking action, and inspiring leaders at every level. Designed to spark ongoing learning and growth, his inspirational classes and presentations can help you and your organization create competitive advantage by creating a culture of ownership, trust and empowerment – the same approach that top strategic innovators in every field use to consistently win time and again.
One of the industry's most celebrated accountability experts and the author of numerous groundbreaking training guides and programs, as featured in hundreds of major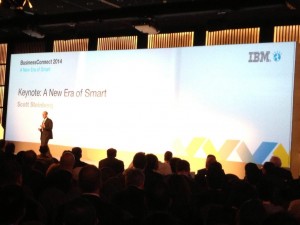 media outlets from CBS, CNN and NBC to Inc, Entrepreneur and The Wall St. Journal, he helps leading businesses, brands and associations succeed by:
Creating a Culture of Leadership
Making Better Decisions Despite Uncertainty
Taking Greater Ownership and Responsibility
Improving Sales and Customer Service
Embracing Continuing Education and Learning
Promoting Teamwork and Safety
Celebrating Diversity
Through the lens of real-world case studies and practical advice, dynamic and engaging presentations will help audiences discover how:
Success Begins with Setting Goals
Small Decisions Can Make a Big Impact
Anyone Can Lead and Succeed
Growth and Education are Key to Success
We All Have the Power Change and Innovate
The Managing from the Middle series is an exclusive look at how Scott can guide your business or organization in the process of establishing accountability:
Drawing upon over a decade of experience of strategic consulting and analysis, and research with scores of top strategic innovators, Scott's programs provide actionable feedback and tools that meeting, event and conference attendees can immediately begin leveraging to succeed more frequently going forward. Find out why dozens of partners including industry leading corporations, associations, non-profits, colleges and universities consider them a go-to resource.
Custom programs are available for organizations in every field.
For more information on keynote speaking, training classes and workshop sessions, or to reach accountability expert Scott Steinberg, please contact us today.