TOP SOCIAL MEDIA INFLUENCERS: SCOTT STEINBERG AND THE TEAM AT TECHSAVVY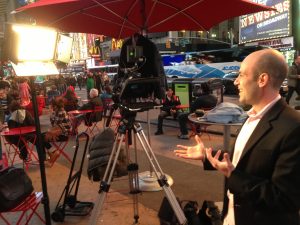 Looking for the top social media influencers of 2019, 2020, or 2021 for Instagram, YouTube, Facebook, Snapchat, LinkedIn and social network campaigns? Having partnered with hundreds of brands and businesses to help create messages that connect, Scott Steinberg and the team at TechSavvy can help you turbo-charge audience uptake and engagement. Hailed as the World's Leading Business Strategist, as well as a "top trendsetter" and "defining figure in business and technology" by the Fortune 500, Scott is one of today's top social media influencers, and industry insiders, as seen by over a billion people worldwide in over 600 media outlets from ABC, NBC and CNN to Rolling Stone and Parade.
Are you on the hunt for top social media influencers to team up with for online or live events in 2019, 2020, 2021 and beyond? Scott and the team at TechSavvy work with organizations of every size in every field from consumer products and online services to business-to-business solutions, banking, retail, personal finance, wellness, automotive, and insurance to deliver winning results. From Instagram and YouTube posts to custom publications, blogs, bylined articles, advertising, marketing, public relations campaigns and more, they can help you create solutions that help you drive significant return on investment. From creating bestselling books to critically-acclaimed magazines and video series, TechSavvy's team of content strategists knows what it takes to deliver. Looking for more information? Contact us now to learn how one of today's top social media influencers, professional speakers, and industry authorities can help craft a custom solution that works for you.
Our social media programs are custom built to help you: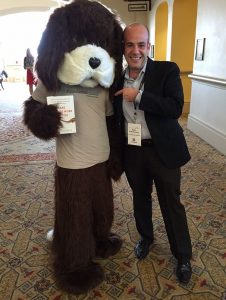 Tell Your Story Online
Promote Thought Leadership
Increase Sales and Conversions

Build More Meaningful Relationships with Customers and Clients

Enhance Marketing, Advertising, and PR Campaigns

Improve Customer Loyalty and Engagement
Promote Brand Awareness and Interest
Stay Abreast of Changing Trends

Please don't hesitate to reach out to our team of top social media influencers now to find out more:
For Additional Information:
Leadership Events | Corporate Keynotes | Innovation Consultants | Social Media Experts | Motivational Speaking | Futurist Consulting | Market Research | Corporate Training | Business Consulting