TOP INFLUENCERS: SCOTT STEINBERG + FUTUREPROOF STRATEGIES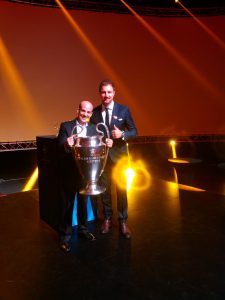 Top influencers aren't hard to find on Instagram and elsewhere in 2019, 2020, 2021 and beyond. But having recently been named the World's Leading Business Strategist and Fortune magazine's Master of Innovation, Scott Steinberg is one of the few that also serves as a C-level consultant and business strategist to Fortune 100 leaders and four-star generals alike. Renowned as one of America's top futurists by the BBC, Google's #1-ranked technology and generations expert, and a "defining figure in business and technology" according to global consumer and technology giants, he's one of today's top influencers and trends experts, as seen in 600+ outlets from USA Today to the Wall St. Journal.
Looking for top influencers to partner with in 2019, 2020, 2021 and into the future? Having worked with dozens of brands in every space from retail to consumer products, insurance, and banking, he can help you create Instagram, online, blog, article, video, YouTube, social media, advertising, marketing, and public relations campaigns of all kinds that connect. Having spoken live to audiences of thousands, and created content programs that have reached millions worldwide, Scott knows what it takes to help you deliver meaningful ROI, and award-winning results. We invite you to drop a line today to discover how this top influencer, thought leader, and keynote speaker can help you design solutions that better speak to and engage audiences of every age and background.
Our solutions can help you:
Drive Better Advertising, Marketing, and Sales Results
Boost Customer Loyalty and Engagement

Successfully Tell Your Story Online

Build Products, Services, and Solutions Customers Will Love

Design Winning Content Marketing Campaigns

Create a Competitive Edge

Discover What Tomorrow's Audiences Want

Contact our team of top influencers today to discover how we can help you get your message across.
For Additional Information:
Leadership Events | Corporate Keynotes | Innovation Consultants | Social Media Experts | Motivational Speaking | Futurist Consulting | Market Research | Corporate Training | Business Consulting