FREE FOR A LIMITED TIME!
DOWNLOAD TEACHING TECHNOLOGY NOW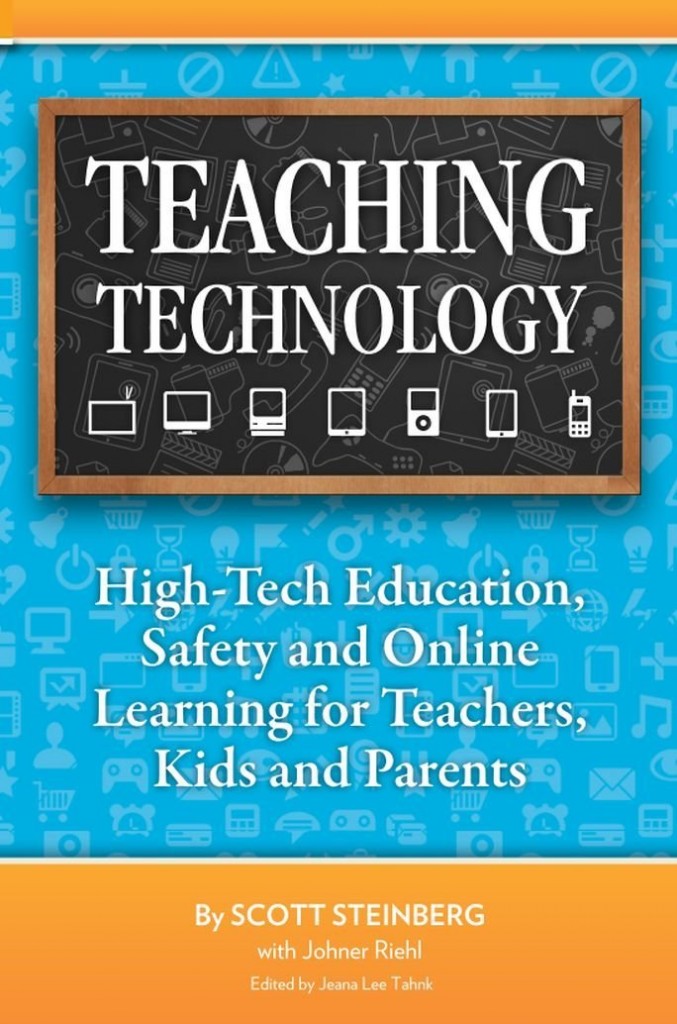 AVAILABLE FOR:
PC & MAC  |  AMAZON KINDLE  |  iBOOKS  |  NOOK  | KOBO READER
(No Email or Info Required)
Looking for a fun and simple way to teach kids and students of all ages about technology, social media/networks, and online safety? In Teaching Technology, the first high-tech training guide for tomorrow's educator, teachers and parents will discover a complete range of activities and workshops for integrating technology into the modern classroom and household. Designed for grades K-12, tweens, teens, college and beyond, and free for a limited time to teachers, parents and school administrators, it offers a full set of tools for teaching online safety, privacy and learning.
Featured programs cover:
* Internet Access & Online Safety
* Apps, Software & Web Services
* Social Media & Social Networks
* Computer Use & Screen Time
* Responsibility & Digital Citizenship
Compiling inside hints, tips, and advice from leading experts, as well as modern educators and families, Teaching Technology is a must-read for educators and parents looking to make technology a more positive part of children's lives. Lessons, exercises and course planning activities include:
* High-Tech Classroom Activities for All Ages
* Lesson Planning Tools: K-12 + College
* Best Sites, Services & Tools
* Expert Guides: Social Media, Safety & More
* Workbooks: Communications and Privacy
It's our great pleasure to make this much-needed resources available to teacher and administrators at the elementary, middle, high school and college levels, as well as parents seeking expert advice on how to incorporate technology and mobile devices into their household. In addition, if you're interested in learning more about our workshops and classes for students and teachers of every background or skill level, or youth keynote speaking presentations, please see the following links, and don't hesitate to contact us for more information.
books
Register Now
to Get Free Books
+ Exclusive
Trend Reports
No spam. We respect your privacy.