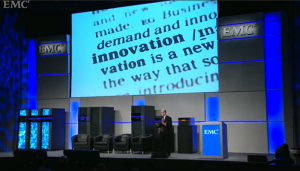 Looking to accelerate growth and change throughout your organization? A leading strategic innovation expert consultant and keynote speaker for Fortune 500 audiences worldwide, as seen in 400+ outlets from CNBC to Rolling Stone, Scott Steinberg provides market research and insight for today's top management teams. As a syndicated columnist and frequent media analyst, following are a sampling of articles he's created that can help you drive innovative strategy planning and technology initiatives throughout any corporate business, association or non-profit.
5 Strategy Innovation Solutions to Steal from Technology Leaders – Inc.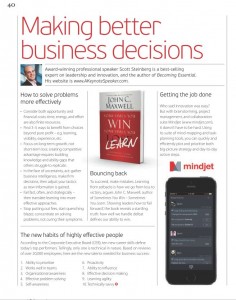 5 High-Tech Ways to Boost Your Business Overnight – Huffington Post
35 Ways to Make Small Businesses Look Big – Inc.
Building a Startup or Enterprise Using Crowdsourcing – Southwest Airlines Spirit
Tips to Score Crowdfunding Success – Globe and Mail
The Future of Executive Management Training – Fast Company
Online Fundraising Secrets for Startups – VentureBeat
New Technology Trends and Products – Rolling Stone
Make Your Website a Daily Destination – Entrepreneur
How Industry Leaders Stay Ahead in a Down Market – Entrepreneur