MOTIVATIONAL AND INFORMATIONAL HIGH SCHOOL SPEAKER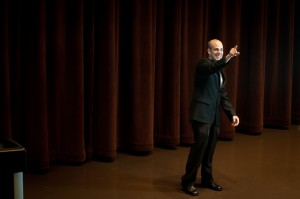 Want to engage, motivate and inspire students while providing them with the education and training they need to drive positive personal and professional growth? Famed high school speaker Scott Steinberg specializes in inspirational and insightful speaking programs that give teachers, school administrators, and parents a way to offer events, workshops and seminars that teens will love – and in a format that connects with every generation.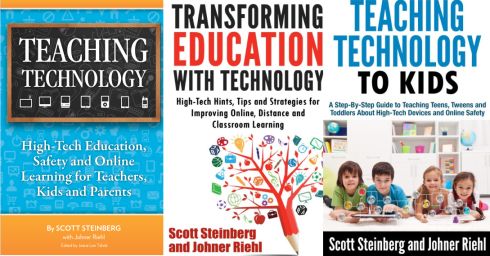 The creator of The Modern Parent's Guide series and Teaching Technology, and a world-renowned futurist featured from NPR to Good Morning America, he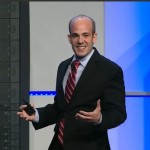 partners with schools to provide riveting guest speeches, assemblies and events. Whether planning special occasions for classrooms and teenagers, or workshops and seminars for teachers and parents, his engaging mix of insight and humor helps educate, raise awareness and provide motivational inspiration.
High school speaking topics include:
 Education • Leadership • Business • Technology • Careers • Safety • Privacy • Parenting  • Social Media • Communication • Teamwork • Diversity
Known for promoting awareness amongst teens surrounding modern concerns including both personal and career skills, he works with schools worldwide to inform teens about issues ranging from safety, privacy and bullying to job hunting and social media. Built to educate, elevate and empower all audiences, his programs help teachers and parents bridge the generation gap, and frequently show participants how to positively tap into emerging social, business and technology trends.
 Keynote speaking programs are designed to:
Motivate Personal and Professional Growth
Accelerate Learning and Education
Inspire Teams and Individuals
Master School and Job Essentials
Leverage New Trends and Innovations
Build Communications and Social Skills
Promote Safety and Privacy
Foster Change and Diversity
Custom solutions are available for every assembly, meeting, presentation or event. For more information, please contact us today.
For Additional Information:
Education Speaker | Middle School Speaker | Youth Speaker
For More on Youth Speaking Programs: