HEALTHCARE SPEAKER FOR MEDICAL INDUSTRY PROFESSIONALS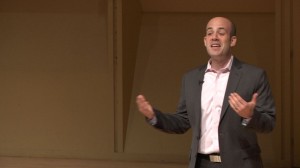 Change, technology and innovation continue to rock the health care and medical professions – give your organization the power to see ahead of the curve. Health speaker Scott Steinberg provides custom programs that deliver positive growth and transformation via results-driven keynote speeches, workshops and breakout sessions designed for hospital administrators, pharmaceutical companies, medical supply companies, doctors, dentists and leading organizations alike.
Entertaining and informative, each session is designed to enhance organizational and professional leadership, sales, change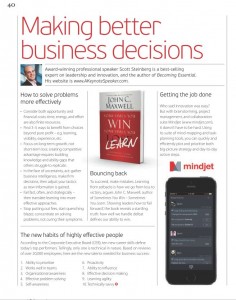 management and customer service efforts while fueling positive growth and transformation. Our healthcare speaking practice, which also provides consulting work to cutting-edge startups operating in the app, consumer electronics and technology fields, additionally focuses on the use of rising trends and innovations to enhance performance.
As a top professional health speaker and futurist, as seen in over 600 outlets from TIME and Newsweek to Prevention, Men's Health and Men's Fitness, Scott tailors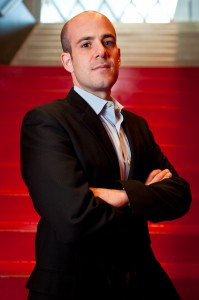 presentations to meet your organization's needs. Keynote speaking services are fully customizable, but often include demonstrating how attendees can:
Create and implement powerful change management strategies
Build teams and strengthen relationships
Drive awareness and acceptance for new programs
Provide superior sales and customer service
Communicate more effectively with clients, partners and peers
Access scalable business, high-tech and leadership solutions
Boost productivity and performance
Motivate and influence positive growth and change
Contact leading healthcare speaker Scott Steinberg now to discuss your next meeting, tradeshow or event.
About Scott
World-famous for 10+ years of accurately predicting business and technology trends and their impact on the consumer and commercial worlds: Seen by 1 billion people worldwide.
Author of nine books, including bestseller The Crowdfunding Bible and TheBusiness Expert's Guidebook, hailed by industry leaders as "the one book every entrepreneur should keep handy."
Featured in 400+ outlets from NPR to The Wall St. Journal; expert columnist on change and innovation for CNN, Inc., Fast Company, The Huffington Post and Rolling Stone.
Strategic advisor to leaders from Fortune 500 businesses and brands, including Microsoft, Sony, Intel, ESPN and MTV.
Proven entrepreneur noted for building profitable startups and divisions: Hailed as leading authority from BusinessWeek to Forbes and USA Today.
For Additional Information:
Leadership Speaking | Marketing Keynotes | Innovation Consultants | Financial Seminars | Social Media Experts | Motivational Speaking | Technology Workshops