EDUCATIONAL SPEAKER FOR SCHOOLS, COLLEGES AND YOUTH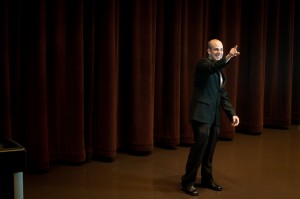 Looking for an educational speaker able to not just entertain, but also engage and inform students, teachers, parents, alumni and administrators? One of today's best-loved motivational and public speakers for schools, colleges and youth audiences of every age group, world-renowned expert Scott Steinberg can help you put on events, guest speeches, workshops and seminars that audiences will love. The creator of seminal works like Teaching Technology and The Modern Parent's Guide parenting series, his unique blend of humor and insight helps teach, raise awareness and provide motivational inspiration for adults and kids alike.
Acclaimed for his commitment to classroom, online and continued education, as seen in over 600 outlets from CNN to TIME, Newsweek and Parents, Scott partners with schools and universities to create captivating programs on the concerns that most impact today's educators and family. From raising awareness on topics like online safety and privacy, personal finance and cyberbullying to keeping university students and faculty abreast of new technology, social and business trends, he's a trusted partner for both domestic and international organizations. Whether you're looking to provide students with motivational speeches that promote empathy and positive social media habits, or teach professional learning and modern-day job hunting skills, don't hesitate to reach out.
Guest speaking topics include:
 Education • Leadership • Business • Technology • Careers • Safety • Privacy • Parenting  • Social Media • Communication • Teamwork • Diversity
 EDUCATIONAL SPEECHES THAT CONNECT WITH EVERY GENERATION
Designed to motivate, educate and inspire greatness and empathy in all audiences – including teachers, educators, administrators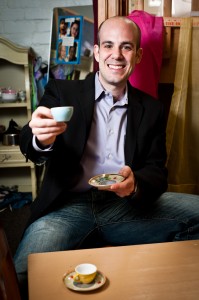 and middle school, high school and college-level students alike – our keynote presentations help today's educational institutes bridge the generation gap. Among the world's most-celebrated futurists and youth, technology and trend experts, Scott can help you deliver informational, motivational and inspiring messages that resonate with every age group.
Our educational speaking programs can help you:
Motivate Personal and Professional Growth
Accelerate Learning and Education
Inspire Teams and Individuals
Master School and Job Essentials
Leverage New Trends and Innovations
Build Communications and Social Skills
Promote Safety and Privacy
Foster Change and Diversity
Custom solutions are available for every assembly, meeting, presentation or event. Contact top educational speaker Scott Steinberg now to discuss your next event.
For Additional Information:
Youth Speaker | Middle School Speaker | High School Speaker
For More on Youth Speaking Programs:
Elementary, Middle, High School Assembly Speaking