CUSTOMER SERVICE SPEAKER: KEYNOTES AND SEMINARS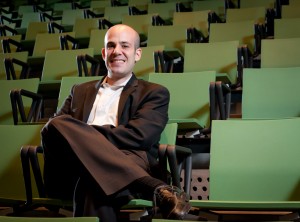 In the age of the Internet and social media, and a world where trust and engagement are as vital to building brand awareness as traditional marketing and advertising, customer service isn't just a watchword – it's everything for today's organization. A strategic consultant to today's biggest businesses and brands, and the creator of pioneering works like Becoming Essential, customer service speaker Scott Steinberg provides workshops, seminars and keynotes that boost customer affinity, establish trust and creating lasting value for clients.
Partnering with corporate audiences, associations and non-profits to provide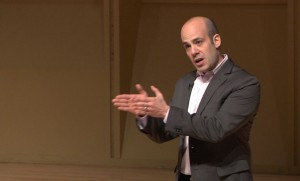 dynamic speaking presentations, he works with your team to demonstrate how customer behavior is changing – and the many opportunities to build affinity and loyalty that now exist. From sales calls to social media, technical support to marketing outreach, find out why hundreds of media outlets including NPR and USA Today are tuning in to his insights on branding, innovation, and The Relationship Economy™ – and how to make them work for your organization today.
Motivational and inspirational keynotes are available for both domestic and international events, and – via a mixture of research, case studies and real-world insight – designed to:
Drive awareness and acceptance for new programs
Provide superior sales and customer service
Influence decision making and purchase patterns
Create and implement powerful change management strategies
Boost productivity and performance
Motivate and inspire positive growth and change
 PUBLIC SPEAKING AT EVENTS, WORKSHOPS AND CONFERENCES
Guest presentations, breakout sessions and master classes are custom-designed for every organization, and cover key areas from call center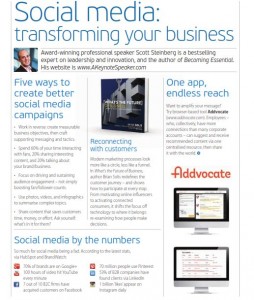 support to social media campaigns and mobile, online or cloud technology.
For more information on our customer service speaking programs, please contact Scott today.



For Additional Information:
Sales Speaking | Business Speaker | Marketing Keynotes | Motivational Presenter | Leadership Events | Corporate Training | Inspirational Key Note Services