COMMUNICATIONS SPEAKER: MARKETING, SOCIAL MEDIA & MORE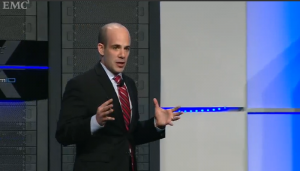 Recognized as one of today's best-known communications speakers and business strategists, bestselling author and technology futurist Scott Steinberg presents energizing, high-impact keynotes, workshops and seminars to audiences of every background.
Drawing upon his work in the public relations (PR) and media fields – including appearances in 600+ media outlets from CNN to The New York Times and over 1 billion impressions generated via TV, radio, online and social media networks – participants will discover how to create personal and professional communications strategy that resonates.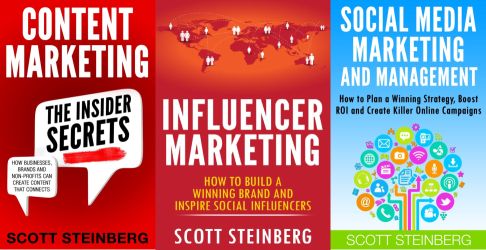 Master classes and custom programs are available for every industry, and designed to enhance your corporate business or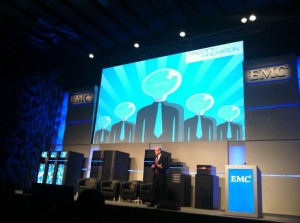 organization's communications and outreach efforts. From empowering executives and teams to communicate more effectively with clients, co-workers and management, to boosting sales presentations and customer-facing initiatives, speeches and presentations can help you:
Build teams and strengthen relationships
Drive awareness and acceptance for new programs
Provide superior sales and customer service
Influence decision making and purchase patterns
Create and implement powerful change management strategies
Boost productivity and performance
Motivate and inspire positive growth and change
KEYNOTE SPEAKING WORKSHOPS, SEMINARS AND CLASSES
A dynamic presenter for corporate audiences, including management, marketing and sales teams, Scott's results-driven, high-energy presentations provide the perfect kick-off or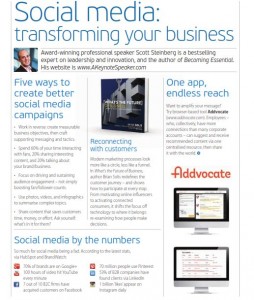 complement to domestic or international corporate events, meetings and conferences.  Whether seeking PR, marketing or media training, we invite you find out how the creator of groundbreaking works such as Becoming Essential and The Business Etiquette Bible can accelerate growth and innovation for your company today.
For more information on communications speaking services, please contact Scott today.