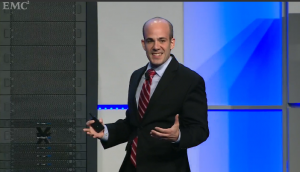 Professional speaker and bestselling author Scott Steinberg is one of the world's top experts on change management, leadership and strategic innovation for corporate business and organizations in every industry. An internationally-renowned consultant, futurist and trends expert, as seen in over 400 media outlets from CNN to USA Today and Rolling Stone, he provides market leaders and startups with market research, business intelligence and guest speaking services for meetings and events.
Hoping to drive positive change and growth throughout your enterprise, or boost teamwork, sales or customer service? A favorite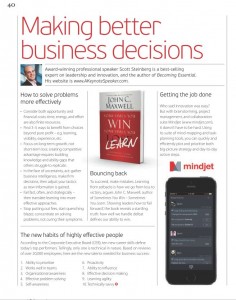 with Fortune 500 audiences and CEOs across the globe, he provides a mix of in-depth market research, hands-on learning and continuing education for every organization. Serving as both industry insider and media analyst for major magazines, websites and TV networks including ABC, NBC, CBS, CNN and FOX, following are several articles he's either created or contributed to that can that can help accelerate growth and change throughout any corporate business, non-profit organization or association.
The Biggest Lie in Sales Today – Inc.
Social Media and Business – USA Today
Marketing Strategy for Every Budget – Fast Company
5 Lessons You Won't Learn in Business School – Inc.
What it Means to Be an Entrepreneur – Huffington Post
A New Approach to Accounting and Customer Service – The Star
The Right Way to Build a Personal Brand – American Express OpenForum
Personal Branding: How to Become a Household Name – Inc.
The Future of Publishing – Rolling Stone
Get Great PR and Marketing Results – Inc.
10 Ways to Make Press and Media Headlines – Entrepreneur
How to Self Publish Anything Online – Mashable
10 Ways to Keep IT Technology Systems Secure – Entrepreneur
For more resources by professional speaker Scott Steinberg, also be sure to see our books about leadership, change management and business, or access our free resources section, which features a variety of guides, expert tip sheets and videos.