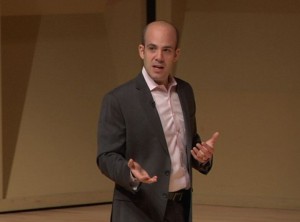 A popular speaker with corporate audiences, associations and organizations of every size, Scott's business speaking presentations are customized for every client. Frequently-requested topics include strategic innovation, online marketing and change management, or futurist forecaster insights into emerging markets & trends.
As a leading motivational and inspirational presenter for audiences of every level,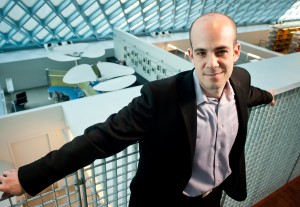 Scott provides tailored keynotes, workshops, seminars and breakout sessions. Programs are available in 60-minute, 90-minute, half-day and full-day sessions, with optional market research and consulting services available as well.
Contact us today to find out more!
Click here for more information. A sampling of recent presentation topics includes:
Leading with Innovation: How to Future-Proof Yourself, Fearlessly Innovate, and Succeed Despite Disruption – Even the most successful organizations must continually reinvent their products, services and solutions to remain market leaders in an age of growing change, connectivity and globalization. In this eye-opening presentation, audiences will learn how to thrive in the new operating reality, create competitive advantage, and successfully leverage new leadership strategies to adapt to changing times. From more powerful ways to unleash innovation to solutions for better capitalizing on cutting-edge advancements, discover how you and your organization can flourish in tomorrow's world – and effectively apply its most crucial success strategies and skills in context.
Simple Change, BIG Impact: How to Do More with Less and Pivot Your Way to Success – COVID-19 or no, who says that finding ways to innovate and stay ahead of the curve has to be time-consuming, difficult, or expensive? Oftentimes, all it takes to overcome the most complex and challenging problems are just the simplest and most clever of solutions – and slight shifts in business strategy and perspective are all it takes to rebound from unexpected obstacles. Change your perspective, and you can change your fortunes overnight, as world-renowned business strategist Scott Steinberg reminds, while demonstrating how to quickly boost your creativity, increase your agility, and heighten your ability to bounce back. Wondering how you can do more with less? Here, you'll discover the answers, including how – no matter what resources you're working with – it always pays to be more resourceful.
Think Like a Futurist: How to See Tomorrow Today – Think quickly – the future is coming on fast! In this high-energy, high-impact session, you'll learn to thrive in an age of constant disruption by applying the same strategies and skills that today's top market leaders use to spot rising trends and opportunities before rivals can react. A crash course in how to innovate and future-proof any business – discover what it takes to successfully adapt, whatever tomorrow brings. From forward-thinking ways to redesign leadership and go-to-market strategies to cutting-edge insights on workplace trends and business solutions, world-renowned strategist Scott Steinberg reveals how you can stay one-step ahead of tomorrow's marketplace – and one step ahead of the competition.
Change Management: Creating a Culture of Innovation – In today's working world, competitive landscapes and best practices shift faster than ever – as do market and workforce trends. But no matter how much disruption you're dealing with, you can empower both individuals and teams to more effectively embrace paradigm shifts, improve organizational learning, and boost productivity with these proven new approaches to leadership, technology and time management. Bestselling business author and consultant Scott Steinberg explains how the market's most innovative firms are embracing change management, and best practices and leadership pillars you can implement to breed a culture in which innovation thrives.
Future Trends: What's Next for Your Industry – and How Can You Stay Ahead of It? – In a series of energetic and inspiring presentations, one of today's top technology futurists and business strategists shows industry leaders in every field – e.g. finance, healthcare, insurance, retail, etc. – which trends promise to transform the sector(s) in which they operate, as well as how to stay competitive and boost productivity and performance by leveraging cutting-edge tools and strategies for staying ahead of the curve.  Through market research, professional development techniques and practical, real-world insights, attendees will learn to recognize and act upon the benefits and opportunities that emerging trends and technologies create. Built to empower modern professionals, a range of dynamic discussions and workshops shows how to tap into the power of change and high-tech innovation to build a lasting foundation for professional advancement and growth.
Defending Against Disruption: Maintaining Cyber Security in the Age of Digital Transformation – In today's connected and always online high-tech world, where organizations must change and adapt to market shifts at record speed, staying alert to cyber threats is essential. That's because digital transformation is on the rise – and so is cybercrime, today's fastest-growing form of criminal activity, which is skyrocketing at an alarming rate. These concerns will only become more pronounced for individuals and organizations alike as more business operations shift to mobile, cloud, and Internet-based solutions going forward. Luckily, as bestselling futurist and cyber security expert Scott Steinberg reveals in this eye opening presentation, a few simple shifts in strategy and thinking are all it takes to keep your organization and partners safer going forward. Here, you'll discover best practices for keeping your organization and personal information safe in an always-on and connected online world, and how to implement more effective security controls (and a culture that champions safety and privacy) throughout your enterprise.
Succeeding in the New Era of Smart – Technology has become smarter, more affordable and easier to implement than ever, helping put more powerful tools at business fingertips than at any point in history: But how do you maintain competitive advantage when competitors have access to the same tools as well? Discover how market innovators continue to leverage technology and new business advancements to stay ahead of the curve, and ahead of the competition, in this dynamic and engaging presentation from one of the world's leading business strategists. Attendees will learn how the formula for surviving and thriving in dynamic and more demanding markets isn't as difficult as it seems – and discover what it takes to continually keep themselves at the head of the pack.
Becoming Essential – Building and Maintaining Competitive Advantage – Change is the only constant modern professionals and organizations can rely on today. In this eye-opening presentation, bestselling business analyst and author Scott Steinberg explains how to avoid becoming a commodity – or worse, obsolete – by preparing you to identify and greet the challenges and opportunities which progress presents. From more powerful ways to capitalize on business intelligence and grow brand equity to developing cutting-edge products, services and customer experiences, he demonstrates how you can create and maintain a competitive edge – and effectively apply it in context.
The New Rules of Marketing and PR: Inbound Marketing, Content Strategy and More – The Internet has changed everything for modern marketing, advertising and public relations (PR) professionals. With connected audiences' attention fractured across blogs, websites, social networks, online video sites and more, suddenly, it's not just about reaching end-users – it's about creating compelling content and stories they'll actively seek out and share. Via the lens of practical, real-world examples and case studies, discover actionable promotional and content strategy solutions that businesses of every size can use to better connect and communicate – and transform the size, shape and volume of conversations overnight.
Creating a Culture of Greatness: Engaging and Empowering Individuals and Teams – From executive management to marketing teams, sales representatives and customer service associates, literally every facet of your organization plays a vital role in its ongoing success. Give individuals and teams the training and skills needed to produce inspiring work, make the most of emerging opportunities and effect unprecedented change by implementing the tools, techniques and processes needed to grow and evolve in today's high-pressure environment. World-renowned analyst and bestselling business author Scott Steinberg, a strategic advisor to Fortune 500 businesses and brands, demonstrates how today's most successful organizations can foster a culture of greatness, and give their people the training and tools required to produce singular results.