MILLENNIALS WORKPLACE SPEAKER: GEN Y AND TRENDS EXPERT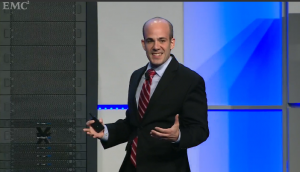 Millennials workplace speaker Scott Steinberg can help you to better understand the mindset of members of Generation Y (a.k.a. Gen Y) as they transition into the workforce, grow in their career, and assume greater leadership and responsibilities, allowing your business to acquire the skills and insights it needs to lead, succeed, and stay ahead of an ever-changing business landscape.
Designed to help you better connect, communicate, and engage with Millennials and workers of all ages, his high-energy seminars, high-impact keynote speeches, and must-see workshops provide actionable strategies for driving business growth, adapting to changing times, and successfully leading in tomorrow's world. We invite you to discover why hundreds of major media outlets from PARADE to CNN and USA Today, and dozens of corporate clients from Procter & Gamble to IBM, have turned to this leading Millennials workplace speaker (known for his work authoring the definitive field guide to Millennials) for expertise on changing times and landscapes, and to learn how to:
Promote More Effective Leadership and Teamwork
Enhance Communications, Engagement, and Marketing/Advertising Efforts
Accelerate Growth and Innovation
More Effectively Develop, Train and Retain Tomorrow's Leaders

Turbo-Charge Productivity and Performance
MILLENNIALS IN THE WORKFORCE: SPEAKING PROGRAMS & MORE
Looking to inspire, motivate, and better bridge the generation gap with Millennial employees? A variety of programs including master classes,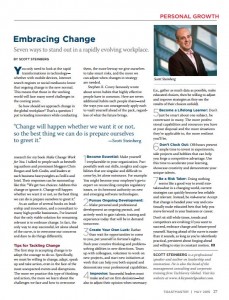 breakout sessions, keynote speaking presentations, and seminars are available, including customizable solutions for organizations of every size.
It's our pleasure to supply you with a Millennials in the workplace speaker whose programs can drive positive change for enterprises in every field that can help build your business or brand in countless ways from accelerating growth to implementing forward-thinking approaches to change management and leadership, and fueling innovative strategies. The author of breakout smash Make Change Work for You: 10 Ways to Future-Proof Yourself, Fearlessly Innovate and Succeed Despite Uncertainty, and an award-winning speaker renowned for his talks on leadership, social media, career growth, motivation, inspiration, business strategy and more, you'll soon learn why the biggest names and businesses across the globe consistently recommend Steinberg for think tanks, executive summits, meetings, trade shows, and other events.
Inquire today to find out more about solutions that can help your organization or business:
Heighten Excitement and Drive Awareness for New Initiatives
Design Better Products, Processes, or Services
Find or Leverage Sources of Competitive Advantage
Discover New Trends, Opportunities, and Growth Areas
Improve Marketing, Sales and Customer Service
Attract and Retain Tomorrow's Leaders
Give Professionals the Skills that They Need to Succeed
His keynotes feature case studies, research, and real-world insight, and contain a potent mix of informative, inspirational, and motivational insights. Interested in booking Steinberg for an event or meeting? Don't hesitate: Take action and reach out today.
For Additional Information:
Leadership Events | Corporate Keynotes | Innovation Consultants | Social Media Experts | Motivational Speaking | Futurist Consulting | Market Research | Corporate Training | Business Consulting
BIO
Known the world over through such outlets as The Huffington Post and Today and hailed as a prime authority by Rolling Stone, BusinessWeek, and the Associated Press, Steinberg is a Millennial in the Workplace speaker recognized by more than one billion people who have adhered to his advice and expertise. For over a decade, such institutions as Nickelodeon, Microsoft, ESPN, Sony, and more have lent their ear to these insights, including Millennials in the workplace speaking seminars, presentations, and workshops, their teams finding themselves both engaged and entertained, with each company inspired therein reaping powerful results. Industry leaders rate Scott Steinberg's keynotes rank among the very best in today's business world – isn't it time you learned how he can help your leadership team, and employees, continue to go from strength to strength as well?