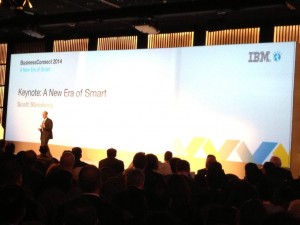 Keynote speakers often get the opportunity to provide key note speeches about new business and technology trends to corporate audiences and associations on topics ranging from the latest in strategic innovation breakthroughs to emerging leadership strategies, shifts in customer service or consumer behavior, and marketing or social media techniques. Thanks to the good folks at US Airways Magazine though, we get the ability to provide expert hints, tips and advice to millions of frequent fliers via in-flight publications as well, which allows us to show everyday readers how new developments in the business world impact them on a personal and professional basis.
In one of our recent running columns (titled Connections, if you happen to be flying and looking for them), we had the chance to explore what keynote speakers and futurists are buzzing about as of late, and provide some deeper insights into how to better tap into new opportunities and trends to enhance one's career and business. For example: In the piece, we look at tools you can use to make big data easier to interpret, new innovations that senior leadership and everyday professionals can leverage to succeed more frequently, and more cutting-edge approaches to publishing and online finance. You can also get a look at what's on our bookshelf as of late with regard to change management and innovation strategies in the piece, and gain a better sense into how the public uses social networks.
Offering a sound overview and some breaking highlights of what's happening out there in the business world, we hope it will provide some useful food for thought as you go about tackling your work. To get a look at the piece in full, as well as find out about new developments happening in the professional world today, be sure to check out the piece at www.usairwaysmag.com as well.