STRATEGIC INNOVATION SPEAKER: KEYNOTES, SEMINARS AND MORE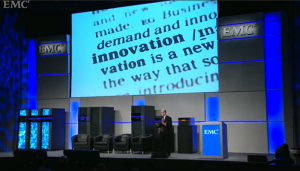 In a globalized, 24/7 world where agility and speed are vital survival skills, relationships key to driving engagement, and evolution constant, change is the only norm for today's management teams, businesses and organizations. A world-famous strategic innovation speaker and technology futurist, bestselling author Scott Steinberg's key note speeches, workshops and seminars reveal how executives and brands can capitalize on rising trends and transform change into opportunity and growth.
Looking to give your organization deeper insight into the shape of new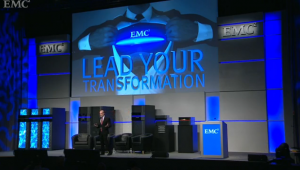 markets, trends and industry developments, drive powerful change management solutions, or adapt businesses, brands or processes to shifting scenarios? Celebrated in 600+ outlets from BusinessWeek to CNN, Newsweek and NPR for his 10-year record for accurately predicting business, consumer and technology trends, Scott's programs give organizations the tools and training needed to boost productivity, create value and cultivate competitive advantage.
Frequent Innovation Speaking Topics
Fostering High-Performance Cultures
Boosting Strategic Growth and Innovation
Spotting and Reacting to Emerging Opportunities
Recognizing and Meeting Changing Customer Needs
Adapting Products, Business and Brands to New Spaces
Building and Maintaining Competitive Advantage
Empowering Teams and Individuals
Enhancing Leadership and Decision-Making Skills
 BREAKOUTS & WORKSHOPS BY TOP FUTURIST AND TREND EXPERT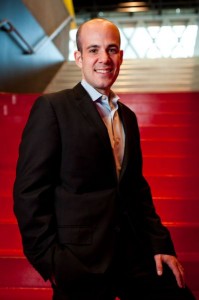 A strategic innovation consultant to market-leading businesses and brands, executives and meeting planners engage Scott to drive awareness around emerging opportunities, forecast trends and empower them to spot opportunities before competitors can react.  The author of groundbreaking works like Becoming Essential: Building Growth, Value and Competitive Advantage Through Strategic Innovation, custom public guest speeches and workshops are available for teams and events of every size.
A sampling of featured keynote topics includes:
Seeing Farther: Charting Your Organization's Future
Tomorrow's Trends Today: 2020 and Beyond
Change is the New Certain – The Evolution of Industry
Strategic Planning 2.0 – The New Roadmap to Success
Marketing, PR and Sales Reinvented
Healthcare and the Changing Medical Industry
Get Smart: The Future of Education
Shifting Generations, Changing Consumers
We invite you to discover how Scott can empower your corporate management team, organization, association or division (including marketing, sales, customer service and more) to enhance planning, processes and platform development today. For more information, contact strategic innovation speaker Scott Steinberg now to discuss your next event.
For Additional Information:
Futurist Speaking | Futurist Consultants | Management Keynotes