GEN Y SPEAKER AND MILLENNIALS EXPERT: KEYNOTES, WORKSHOPS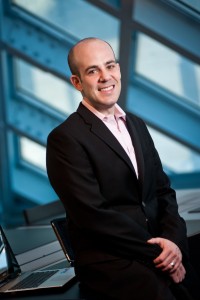 Gen Y speaker and world-famed trends expert Scott Steinberg can help you better understand millennials in the workplace and marketplace, allowing your organization to gain the skills and insights it needs to lead, stay ahead of the curve, and succeed – as well as make any event or meeting a memorable occasion.
Hailed as a top trendsetter and one of the world's most acclaimed innovation experts by the world's biggest organizations and media outlets, his high-impact, high-energy keynote speeches, workshops, and seminars provide actionable strategies for adapting to changing times, driving business growth, and successfully leading in tomorrow's world.
A top Gen Y speaker for Fortune 500 corporations, associations, and brands worldwide, Steinberg's programs are designed to help partners:
Turbo-Charge Growth and Innovation

Better Connect with Tomorrow's Audience
Increase Engagement and Interaction
Improve Teamwork and Communications
Spot and Capitalize on New Opportunities and Trends
Make Better Business Decisions

GEN Y + MILLENNIAL SPEAKER FOR BUSINESSES, BRANDS, ORGANIZATIONS

The author of breakout guides like The Field Guide to Millennials and worldwide smash book Make Change Work for You: 10 Ways to Future-Proof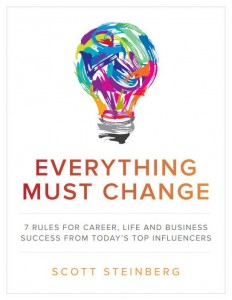 Yourself, Fearlessly Innovate and Succeed Despite Uncertainty, Steinberg isn't just an award-winning speaker renowned for his ability to connect with and engage audiences. He's also a trusted partner to the world's largest associations, organizations and conference planners, and a trusted resource who helps them:
Build or Sustain Competitive Advantage
Stay Ahead of Changing Markets
Spot Emerging Opportunities and Challenges
Design Successful New Products and Services
Raise Awareness For, and Participation In, New Initiatives
To book your next event, or request more information on Gen Y speaker programs, please contact Scott today.
For Additional Information:
Leadership Speaking | Business Speaker | Marketing Keynotes | Innovation Consultants | Social Media Experts | Corporate Events | Futurist Consulting
ABOUT SCOTT STEINBERG
Known the world over through such outlets as CNN and The Los Angeles Times and hailed as a prime authority by Rolling Stone, BusinessWeek, and Forbes, Steinberg is a Gen Y speaker familiar to more than one billion people who have adhered to his advice and experience. On behalf of executive teams, industry professionals, and organizations by way of his public outreach presentations and programs, he reaches his hand out to collaborate with everyone from investment groups to venture capitalists, credit card companies and financial institutions to raise awareness of changing markets, opportunities, and trends.