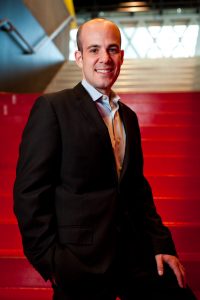 In the wake of COVID-19 (coronavirus) and other unforeseen disruptions, competition in the job market and commercial world has become fiercer than ever, prompting millions to ask: How can you future-proof your career and business?
Leading executive coach and career coaching expert Scott Steinberg, a multi-bestselling futurist and speaker on careers and workplace/hiring trends (renowned as the World's Leading Business Strategist), can help you gain the leadership, communications, and management skills that you need to succeed – and stay one step ahead of the curve.
Looking for high-impact, high-performance results? From The New Rules of Career Success to Make Change Work for You and Think Like a Futurist, we literally wrote the book on how to future-proof your career – and can help put you on the fast-track to success today.
Ask yourself, what if you could:
Make smarter decisions in life and business?
Stand out and become essential in the workplace?
Achieve your goals in record time?
Do work that matters – and helps others achieve their goals too?
Gain tomorrow's most in-demand job skills today?
Using the same exclusive approach to consulting and training that we've used to help four-star generals and Fortune 500 CEOs think more creatively and innovatively, we can help you learn to stand out and start ticking accomplishments off your to-do-list today. Want to learn more? Drop us a line now!
Remember: From the smallest local businesses to the largest global enterprises, the mass onset of coronavirus and other disruptive events will only continue to impact the fundamental way in which we do business in coming years.  Massive shifts in operating models, technology, and professional best practices promise to permanently redefine the way we connect, communicate, and engage in the workplace for decades.
We can help provide you with the essential tools that you need to plan around uncertainty, future-proof your business, and build a career roadmap that can withstand any twist the future takes.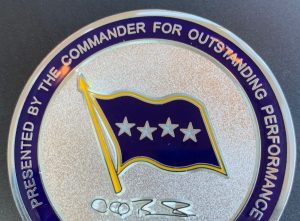 Awarded for Outstanding Performance by Four-Star General
Looking for resources that can help you step up your skills today? Here are a number of free, downloadable guides by one of today's top executive coaches and career coaching experts that can help get you started on the path to accomplishment. Remember: We may not always have the ability to predict the future. But with the right mindset and strategy? We always have the ability to shape it for the positive. To find out more, or access the free guides, just click on the images below, or reach out and say hello today.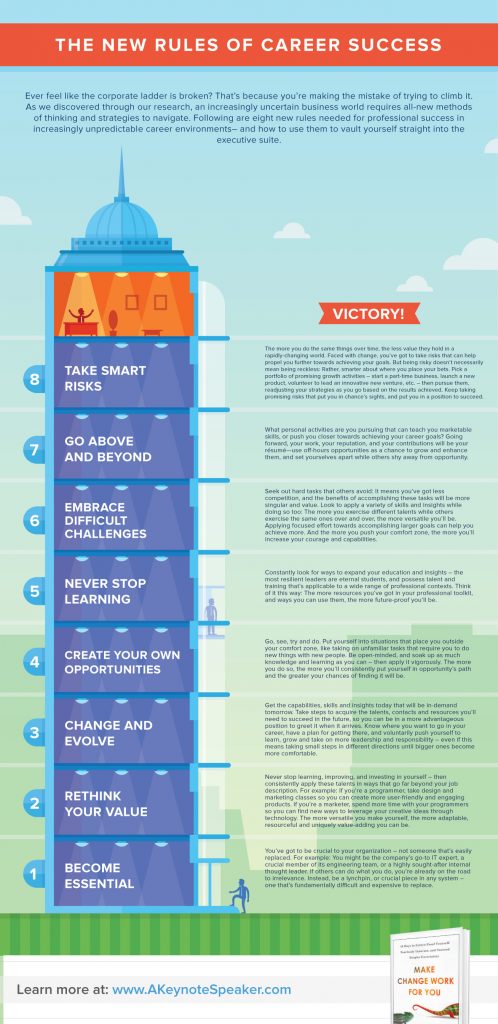 For Additional Information:
Motivational Speaking | Marketing Keynote Speaking | Social Media Guest Speaker | Communications Expert | Corporate Training | Media Training | Presentation Skills Training
Planning a meeting or event?
See our training guides and workbooks for meeting planners.