CREATIVITY SPEAKER: UNLOCK INNOVATION & SEND PRODUCTIVITY SOARING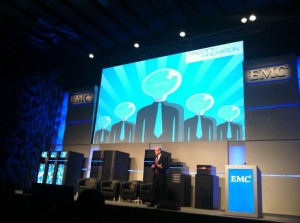 Creativity speaker Scott Steinberg can help inspire greater innovation, inspiration, and motivation in your organization – and help you create leaders at every level. His dynamic and energizing keynote speeches, seminars and workshops are specifically designed to help organizations of every size discover how to unlock their potential, and provide actionable strategies for adapting to changing times, driving business growth, and successfully leading in tomorrow's world.
Hailed by the world's biggest businesses and largest media outlets as a master of innovation and leading creativity speaker, his books (e.g. critically-acclaimed smash Make Change Work for You) and top-rated speaking programs (celebrated as among the top talks available today) are specifically designed to help partners:
Become More Creative, Innovative, and Resilient
Increase Productivity and Performance
Enhance Leadership Skills and Improve Dynamic Decision-Making
Build Better Business Strategy and Solutions
Capitalize on New Trends and Innovations
Improve Communications, Teamwork, and Change Management Efforts
KEYNOTE SPEAKING: CREATIVITY + INNOVATION

Participate in one of his breakout sessions, classes, seminars, or keynote speaking presentations, and you'll discover how to drive success and ongoing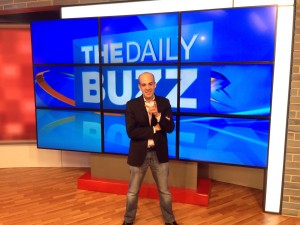 growth in your business, brand or organization, whether you're looking to drive strategic innovation, implement forward-thinking approaches to leadership and change management, or simply accelerate growth.
The author of numerous books on enhancing productivity and performance, e.g. breakout hits such as Becoming Essential, and an award-winning presenter who's been hailed as both a top-rated performer at trade shows and one of today's most influential speakers, you'll quickly discover why he's a favorite with meeting planners, conferences, and audiences worldwide.
His programs can help your business or organization:
Create New Products and Services
Spot and React to New Opportunities or Challenges
Empower Teams and Individuals
Foster Change, Growth and Diversity
Build High-Performance and High-Energy Cultures
Contact Scott now to discuss your meeting next meeting or event, or inquire about availability.
For Additional Information:
Leadership Events | Corporate Keynotes | Innovation Consultants | Social Media Experts | Motivational Speaking | Futurist Consulting | Market Research | Corporate Training | Business Consulting