GIVE EDUCATION AND LEARNING A HIGH-TECH UPGRADE!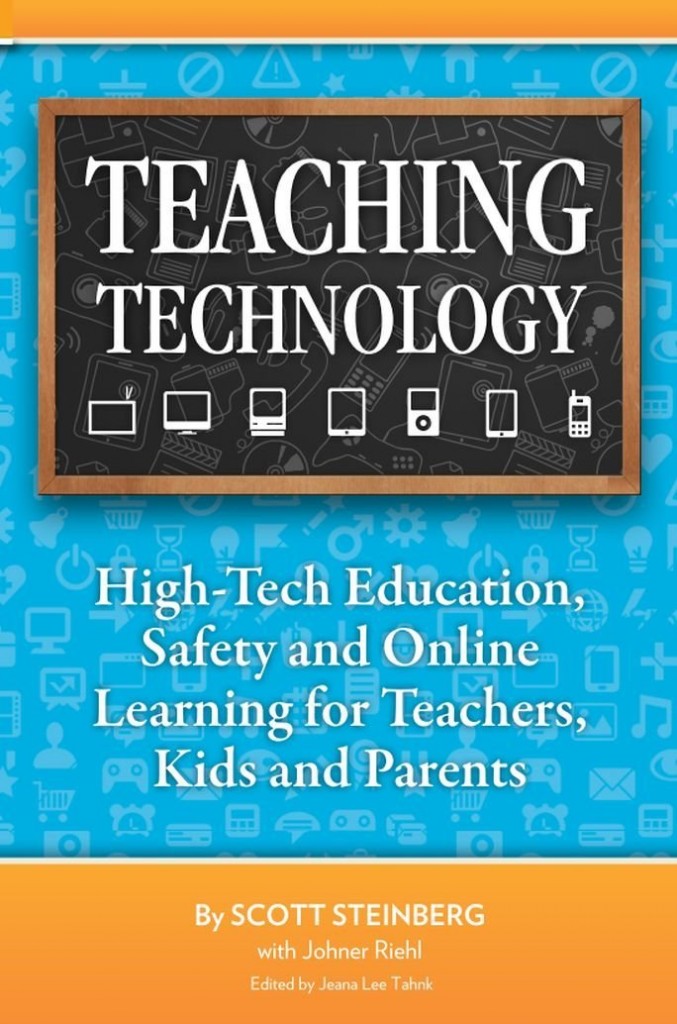 Mobile devices, apps and online technology solutions have transformed education today. In Teaching Technology, the first high-tech training guide for tomorrow's educator, teachers and parents will discover a complete range of activities and workshops for integrating technology into the modern classroom and household.
A must-see anthology from award-winning youth speaker for middle, high school and college assembly events Scott Steinberg that's suitable for grades K-12, tweens, teens, college and beyond, it offers a full set of tools for teaching online safety, privacy and positive high-tech usage. Featured programs cover:
* Internet Access & Online Safety
* Apps, Software & Web Services
* Social Media & Social Networks
* Computer Use & Screen Time
* Responsibility & Digital Citizenship
Blending the best of educational books and teaching textbooks with essential hints, tips, and advice from leading experts, Teaching Technology is a must-read for those hoping to bridge the generation gap.
* High-Tech Classroom Activities for All Ages
* Lesson Planning Tools: K-12 + College
* Best Sites, Services & Tools
* Expert Guides: Social Media, Safety & More
* Workbooks: Communications and Privacy
To find out more about Teaching Technology: High-Tech Education, Safety and Online Learning for Teachers, Kids and Parents, or our other guides to teaching kids about technology, please drop us a line, or see major online retailers such as Amazon, Barnes & Noble, iBooks, Kobo and other leading providers. We welcome your comments, feedback and suggests on the training guide workbook, and invite you to submit hints, tips and advice suitable for teens, tweens, high school and college level students for possible inclusion in future anthologies and training guides.
To learn more about our youth speaking programs and workshops and classes for students and teachers of every background or skill level, please see as follows, and don't hesitate to contact us today: