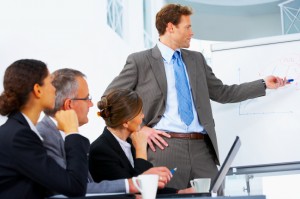 In a world where abundance, not scarcity, is the challenge, your business' ability to compete directly maps to the strength of its marketing and sales presentations. To succeed, executive management must immediately be able to connect with clients and customers, and immediately communicate value at a glance. Communications and presentation skills training experts TechSavvy, a favorite with Fortune 500 firms from AT&T to Intel, is proud to partner with corporate enterprises in every industry to provide courses, classes, workshops and seminars that allow teams and individuals to unlock their full potential.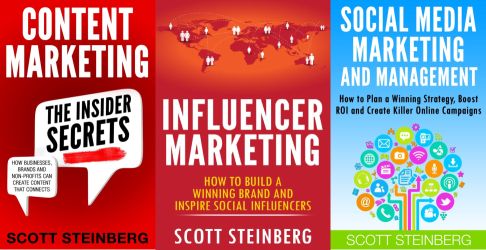 Our corporate training experts, which include seasoned marketing, management and sales executives who've built successful international businesses and teams, are proud to partner with your organization to help you craft programs and pitches that resonate. From initial planning to setup and execution, our associates will work closely with your management team and workforce to structure, script and deliver powerful and engaging presentation skills training solutions.
Programs are designed to help businesses:
Boost presentation and communications skills

Create messaging that connects with every audience

Deliver arresting presentations and demos
Successfully activate customer purchase decisions
Address key decision makers' concerns
Build brand equity and awareness
Nurture and grow lasting relationships
Custom solutions include:
Presentation Skills Training Courses
Classes, Courses and Seminars
Workshops and Breakout Sessions
Keynote Speaking and Live Events
Online Training Solutions
 Contact us today to find out more!
For Additional Information:
Communications Expert | Corporate Training | Media Training | Motivational Speaking | Marketing Keynote Speaking | Social Media Guest Speaker