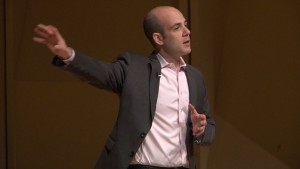 One of today's best-loved corporate hosts, professional keynote speakers, and spokesperson presenters, Scott Steinberg is among the world's most-requested business event headliners and master of ceremonies for live, TV, online or social media programs. A bestselling author and media personality, as seen by millions worldwide in 600+ outlets from ABC, CBS and CNN to TIME, Newsweek and USA Today, he provides powerful and high-energy motivational presentations at meetings, conferences and tradeshows.
As a favorite with Fortune 500 executives and meeting planners, Scott regularly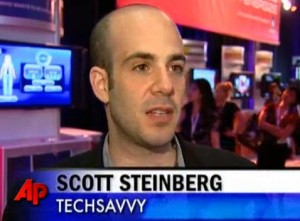 partners with organizations to provide public speaking presentations and programs at executive summits and team retreats. Corporate hosting services are available worldwide, with custom keynote speeches, seminars, workshops and classes offered in addition to live and online events.
Services Include
Corporate Host
Corporate Spokesperson
Keynote Speaker
Master of Ceremonies (MC)
Business Presenter
Moderator or Panel Participant
Workshop or Seminar Leader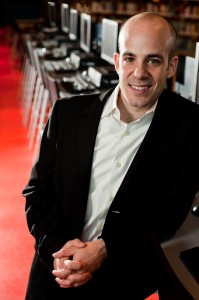 Working hand-in-hand with executives and meeting planners, Scott crafts custom speaking programs for international business and consumer events that will have attendees on the edge of their seat. Among today's most celebrated speakers and hosts, he appears in dozens of live interviews and speaking engagements each month, and has both built and headlined communications programs that have generated millions of impressions.
As a leading industry insider, Scott routinely teams with market leaders to communicate messages in insightful and engaging terms to both individuals and teams. Seen across the globe in hundreds of TV and radio spots, speeches and events, he often partners with top organizations such as Intel, Office Depot, Best Buy, eBay, Disney and Sprint to raise insight and awareness.
Looking for an engaging and entertaining corporate host to headline your next business meeting or event? Scott is available to assist with:
Corporate Events and Meetings
Executive Summits and Retreats
Press Conferences and Tradeshows
Live and On-Site Events
Online Training, Videos and Webcasts
Satellite Media Tours (SMTs) and Ground Tours
Internet, Digital and Social Media Campaigns
Video News Releases (VNRs)
Radio, Print, TV and Online Promotions
National or Local Media Appearances
Webinars and Audio or Video Podcasts
Mall Promotions and In-Store Events
For more information on corporate hosting services, please contact us today.