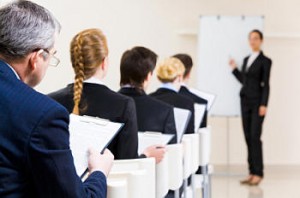 Among the world's best-known business strategists and management consultants, Scott Steinberg provides executive coaching programs and leadership and corporate training services to entrepreneurs, executives, startups and corporations. From enabling better business intelligence and strategic decision-making to fostering a culture of greatness, courses and seminars help individuals and teams recognize their true potential by empowering people, processes and organizations to function more effectively.
Recognizing that change is constant, and that every professional and enterprise remains a work in progress, his learning techniques and strategies instill confidence, capability and a commitment to excellence in individuals and teams of every experience level. Executive coaching programs are available to leadership and management from all industries and backgrounds, and help enhance communication, foster teamwork and deliver positive results for organizations of every size.
Results Include
Creating a Culture of Greatness
Enabling Better Strategic Decision Making
Transforming Products, Processes and Organizations
Enhancing Communications, Sales and Productivity
Building Teamwork and Positivity
Fostering Trust and Commitment
Change Management and Growth Acceleration
Contact us today to find out more! Remote, online and phone consulting solutions also available.