MIDDLE SCHOOL SPEAKER FOR PUBLIC EVENTS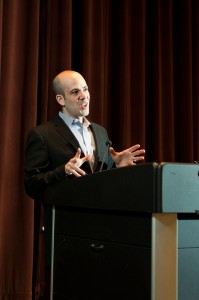 Looking to create must-see events, assembly programs and meetings that connect with and inspire students, parents and teachers alike? An uplifting, insightful middle school speaker who delivers powerful presentations designed to educate and inform, world-renowned youth expert Scott Steinberg partners with schools nationwide to promote positive and inspiring messages to which kids can relate.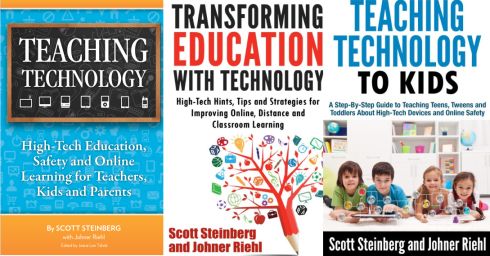 Custom presentations are designed to engage and motivate children of every age,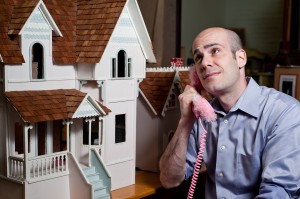 and drive positive personal and professional growth, including teaching the life, social, career and school-related skills today's kids need to get ahead. The author of groundbreaking works like The Modern Parent's Guide series and Teaching Technology, and a globally-acclaimed futurist and trends expert seen from MSNBC to Rolling Stone, Scott doesn't just speak kids' language. Blending humor with real-world experience and personal insight, he also provides engaging speaking programs, seminars and workshops that teachers, parents and administrators will relish.
Middle school speaking topics include:
 Education • Leadership • Business • Technology • Careers • Safety • Privacy • Parenting  Social Media • Communication • Teamwork • Personal/Professional Development
Available for assembly, event and meeting programs of all sizes, we invite you to reach out today to see how he can work hand-in-hand with your school or organization to provide inspiration, insight and motivation for all audiences.
Keynote speaking programs are designed to:
Motivate Personal and Professional Growth
Accelerate Learning and Education
Inspire Teams and Individuals
Master School and Job Essentials
Leverage New Trends and Innovations
Build Communications and Social Skills
Promote Safety and Privacy
Foster Change and Diversity
Custom solutions are available for every assembly, meeting, presentation or event. Please contact top middle school speaker Scott Steinberg for more information.


Satisfied clients include Sony, LeapFrog, Intel, American Express, Sears, MTV, McAfee, ESPN, eBay, Microsoft, Qualcomm, Atari, Activision-Blizzard, Electronic Arts, The University of Southern California, Interactive Ontario, Symantec, enterpriseSeattle, Kmart, Zynga, Thomson Reuters, American Airlines, Clear Channel Radio, Dow Jones, Ask.com, Nickelodeon and more.
For Additional Information:
Youth Speaker | Education Speaker | High School Speaker
For More on Youth Speaking Programs:
Elementary, Middle, High School Assembly Speaking
Articles:
Why Parents Should Educate Kids About Technology – CNN
Should Kids Be on Social Networks? – LeapFrog
Parenting Tips for the Modern and Digital Age – Mashable
Toys, Games and Consumer Products for Kids – Sears
When Should You Buy Children a Cell Phone? – Parenting
How Much Screen Time is Enough? – LeapFrog